Layers: Out Now JOYELLE NICOLE JOHNSON'S New Punchline-Packed Comedy Album 'YELL JOY'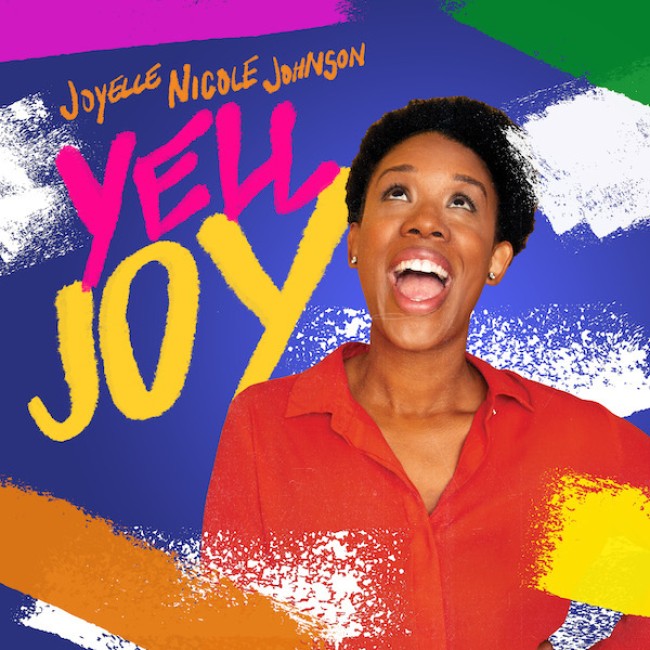 America celebrated it's first federal Juneteenth holiday this past weekend. To add a spicy cherry topping to the historical celebrations, standup comedian and self-proclaimed "Jersey girl," Joyelle Nicole Johnson, released her first comedy album YELL JOY in tandem. The album is a four-volume record composed of pre-pandemic showcase sets recorded at The Village Underground. This format allowed the comic to safely bypass all the complications of putting together an album in pandemic times, without sacrificing the humor the comic dispenses, almost effortlessly. No joke.
Joyelle started her comedy career when she moved to LA with her sibling who happened to be attending the USC writers program at the time. Joyelle sought an acting career, but also spent time attending monthly comedy shows. The show that ultimately lured the performer to take the plunge was The Comedy Playground, the Laugh Factory Wednesday sketch show that included talents like Tiffany Haddish, Rodney Perry, David Arnold, and, of course, Kevin Hart. Joyelle's pal Candice Thompson would go on to approach her to try the craft at open mics, and well, the rest is history. Joyelle's credits include Crashing, Patriot Act with Hasan Minaj, Comics to Watch, and Night Train with Wyatt Cenac. Johnson has opened for stars like Dave Chappelle, Maria Bamford, and Russell Peters. Joyelle made her network TV debut last year on Late Night with Seth Meyers and most recently did a set on The Tonight Show Starring Jimmy Fallon.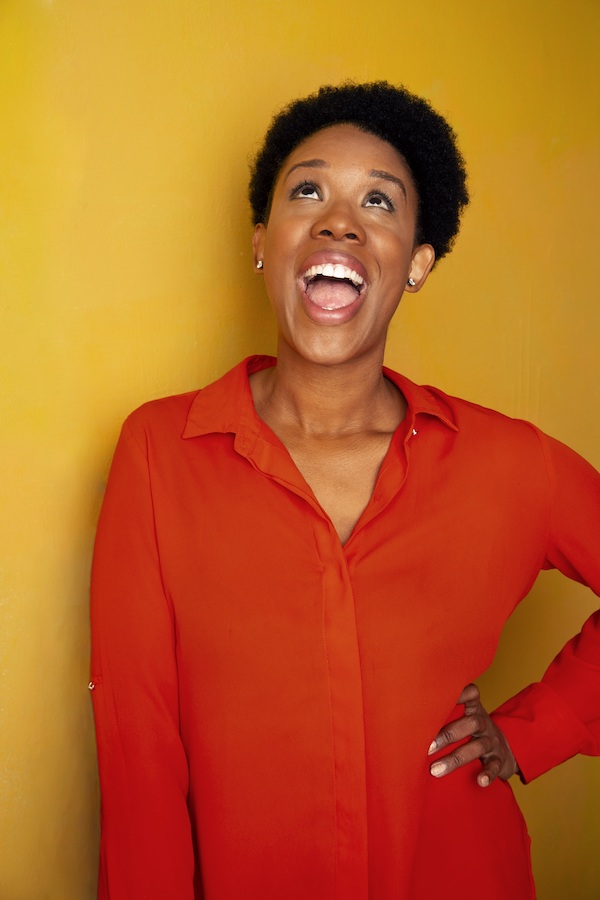 YELL JOY may be the comic's first album, but you'd never know it from your first listen. The comic is brazenly confident on stage, and doesn't shy away from telling her personal truths and experiences. Johnson is quick to confess her dislikes, for which there are plenty. Some of the subjects which catch the comics ire include annoying roommates with eye-opening temp jobs, catcalling, incomprehensible accents, and bad texting grammar. The audience is also treated to Joyelle's dating forays, which most prove quite fruitful from a material-collecting perspective. One such date forces the comic to school a gentleman about the true definitions of the words "cuckold" and "wittol," as well as requiring a blunt at night's end to recover from being criticized for partaking of some cannabis.
Joyelle's autobiographical stories don't just gravitate in the space of the mundane. The comic's conversational style lends to the ease with which she takes on subject matter like race and reproductive rights. In a bit about the comic's roommate/part time Dominatrix, said roommate asks "Is it OK if I bring slaves to the house?" It should come as no surprise that the comic uses this moment to both educate and entertain, exclaiming she didn't know she "needed a new trigger." Joyelle goes on to express her favor for the term "sharecropper," since, of course, "they were free!" Later on in the album, Joyelle covers a trip to Amsterdam, explaining the city's many freedoms. One such freedom she reports is abortion rights, which the comic uses as a clever pathway to making the joke that she's not ashamed about having had one, but IS ashamed about how she became pregnant. Joyelle goes on to tell the story of a not so classy stint in the handicap restroom of an Amtrak rain. Now that's some command of the comedic skills!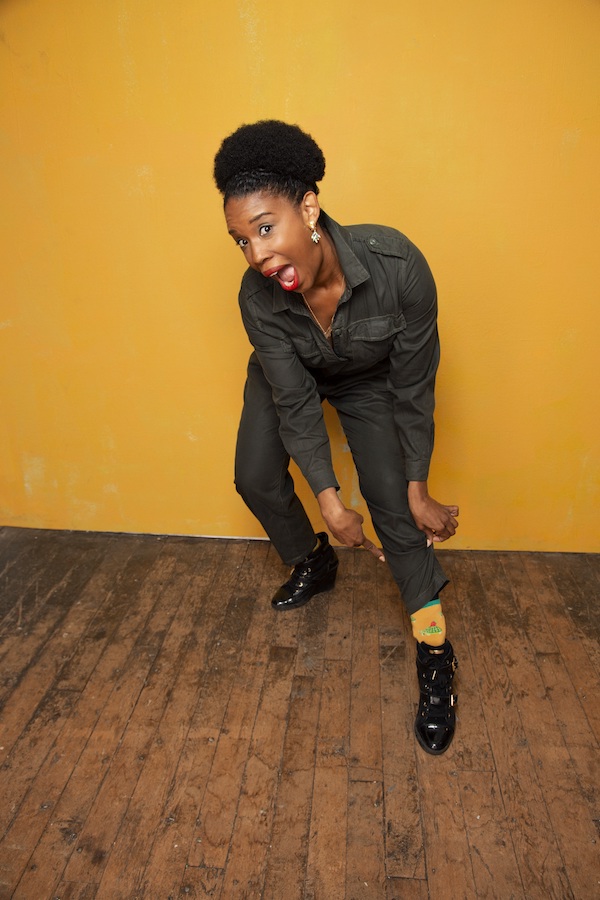 Do yourself a solid and pick up YELL JOY via Blonde Medicine. You can catch Joyelle LIVE opening for Hasan Minhaj as part of "The King's Jester" Tour. Happy listening!
Mentions: The new release of YELL JOY c/o Blonde Medicine. Learn more about Joyelle HERE. Follow the comic on Twitter & Instagram.