Video Licks: The ORNAMENTS Go Rogue in A New Hilarious Holiday Sketch from PURE & WEARY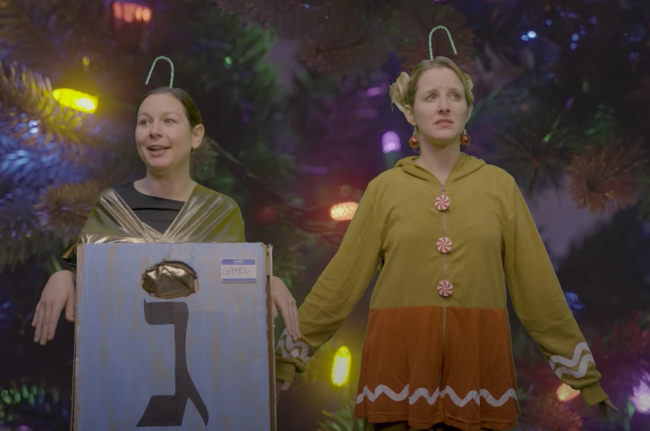 It's Christmas Eve, have you put out that gingerbread cookie(s) for Santa yet? Have you delightful Hanukkah observers tracked down that designer dreidel to shoot for those "Gimel" winnings? Well, perhaps that cookie and that dreidel have been cast in the latest video from Pure & Weary?! Apparently, being an ornament is NOT the glam life it would appear because this anthropomorphic Thelma & Louise pair seem a tad wee bit discontent with their current situation. Will they stick around for another year, or will thoughts of "dancing under the moonlight in Havana" or "dressing up for carnival in Rio" drive them to unhook their bodies and be free?!! Watch and find out in ORNAMENTS!
Mentions: Watch more Pure & Weary content during the holidays HERE. Follow P&W THERE. Feed the Krampus always.