Quick Dish LA: WHAT'S YOUR PROBLEM, SIR? Interactive Show with Ever Mainard 1.26 at The Lyric Hyperion
Come be a fly on the wall as EVER MAINARD (Just for Laughs New Face of 2022) uses their skill of improvised standup to weave incredibly cathartic moments of unity through crowd-work, off-the-cuff riffs and tender storytelling. Now that's some skill! Ever's humor is always contagious, so if you are going to catch the laugh bug TOMORROW's show is one not to miss! Oh, did we not mention you can also catch WYPS 2.9, 2.23, 3.9 and 3.23? That's right, no reason to miss out. Get the rest of the deets below. Stay warm.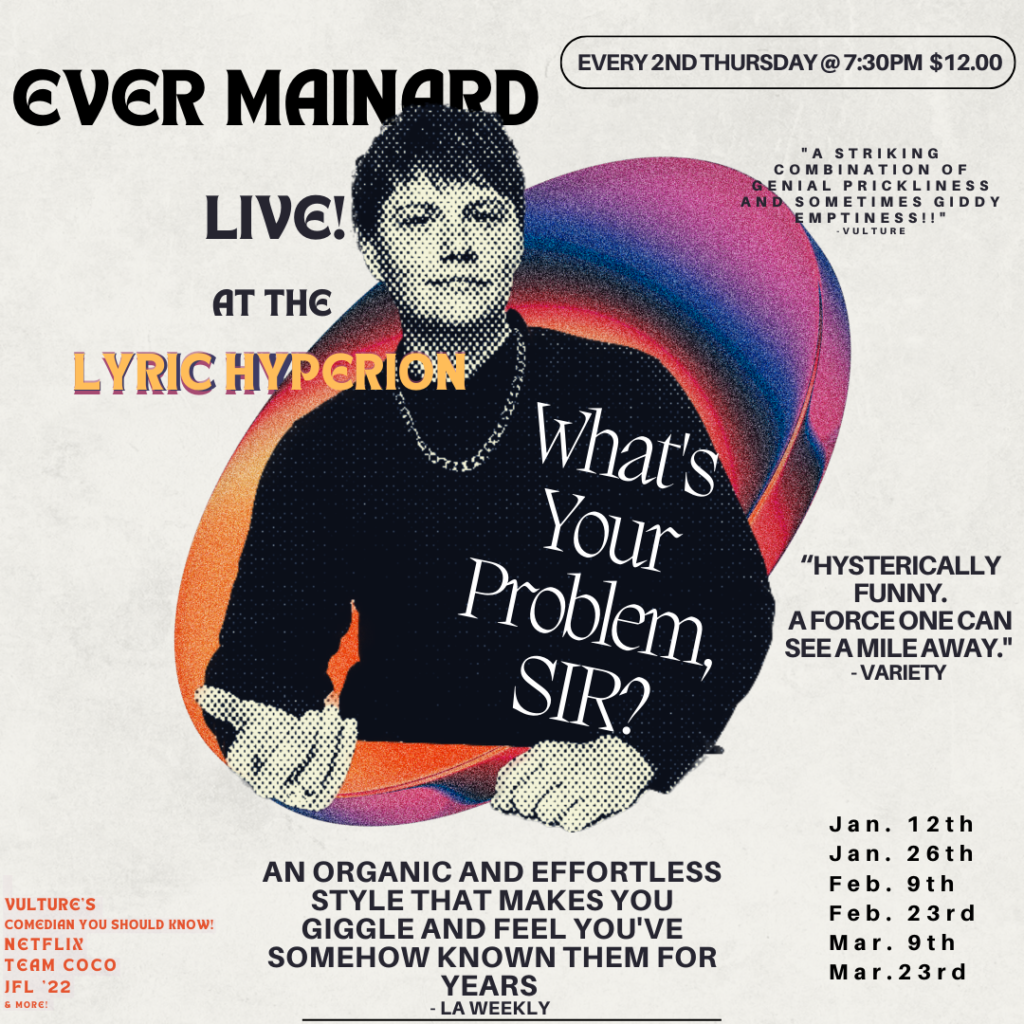 Mentions: Show 7:30pm PT. Tickets HERE. Audience participation. No heckling. Proof of vaxx for entry. Location: Lyric Hyperion |  2106 Hyperion Avenue Los Angeles, CA 90027. Follow Ever socially. Feed the beast. Don't miss the show every 2nd Thursday at Lyric.