Video Licks: WOMEN Take Aim in IFC's Comedy Crib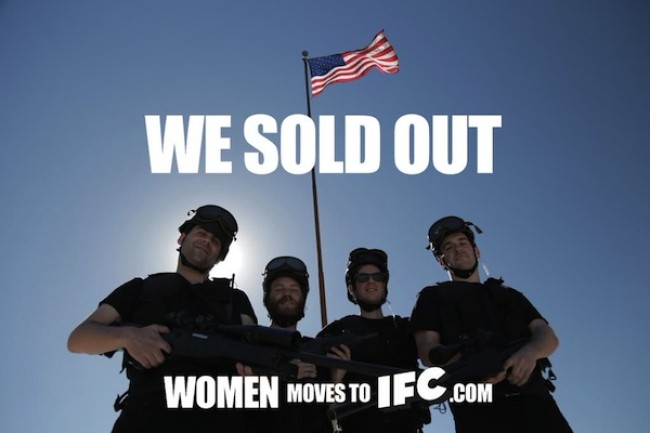 In 2014 we posted the popular sketches of WOMEN with wreckless abandon. Well, we weren't the only ones who noticed the comedic skills of Pat Bishop, Jake Weisman, Allen Strickland Williams, and Dave Ross. IFC will be debuting new sketches by the team Tuesdays on their Comedy Crib starting today. Watch the first one NOW called Snipers. These guys are not your Clint Eastwood American Sniper at all. Enjoy!
Mentions: Watch older WOMEN sketches HERE. Props to Donny Divanian who also appears in the video. Congrats, guys!