Quick Dish: NerdMelt Presents Andy Kindler's Particular Show TONIGHT 2.20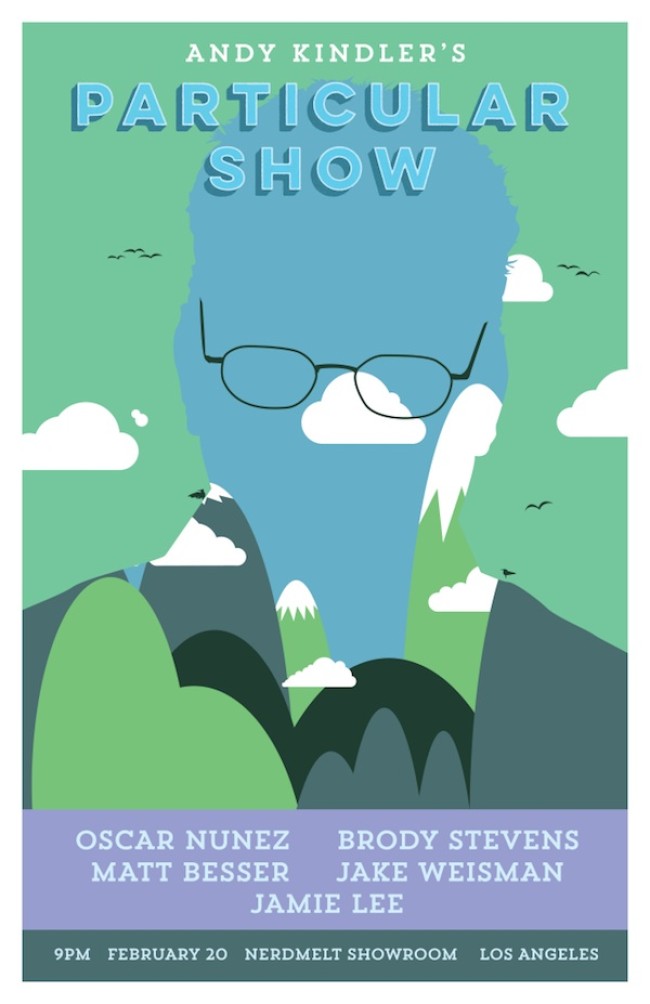 You know him as Mort the Mortician from Bob's Burgers. He has a recurring role on IFC's Maron. He's a frequent guest on The Late Show with David Letterman. But have you been to Andy Kindler's Particular Show? No? Well, it's about time you start! Each month Andy selects only the choicest of comedy superstars to present an especially great and hilarious show. TONIGHT (Feb 20) be impressed by this jaw dropping line-up:
MATT BESSER
OSCAR NUNEZ
BRODY STEVENS
JAKE WEISMAN
JAMIE LEE
with your venerable host ANDY KINDLER
Your Friday night just improved by leaps and bounds.
Mentions: Show 9pm. Buy Particular tickets HERE. NerdMelt Showroom is located at 7522 Sunset Blvd., LA.