Quick Dish: Death Valley Tween Fest/Paul Downs in the Round 3.10 at UCB Franklin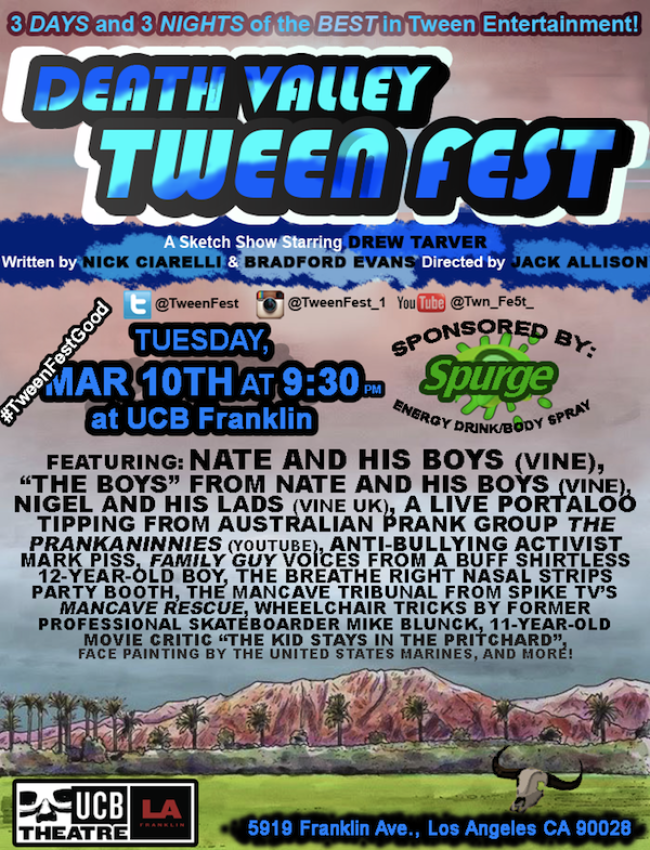 This is a double header you just can't miss! Tomorrow, March 10 at UCB Franklin you will enjoy all the hormonal insanity of Death Valley Tween Fest paired with comedian Paul W Downs' (Broad City) classic and future hits. What more do you want in life? Jeez. Death Valley Tween Fest offers up the ultimate in teen/tween entertainment, in the middle of the desert. Hang with all the popular "YouTube stars, Instagram celebs, and Vine bullies". Rager! The show will star Drew Tarver and feature
Josh Brekhus
Olivia Norman
Jessica Seay-Klatt
Londale Theus Jr.
Written by Nick Ciarelli and Bradford Evans
Paul Downs in the Round is exactly what it advertises. It's solo show with everything the writer and actor of Broad City could possibly offer up. No spoilers! So much laughter awaits you, people!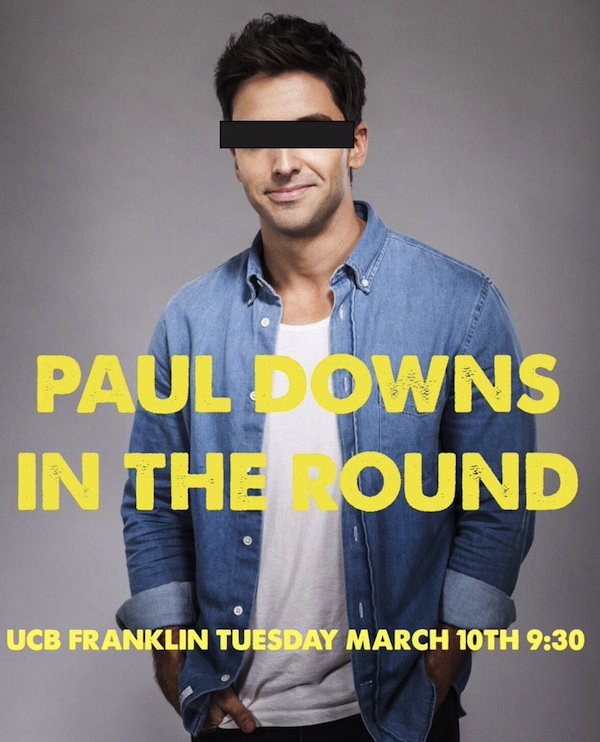 Mentions: Show 9:30pm. Buy DVTF/Paul Downs tickets HERE! UCB Franklin is located at 5919 Franklin Ave., LA.