Video Licks: SNL Brings Us An 'Avengers News Report'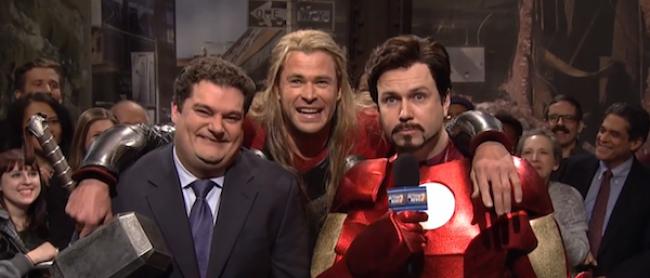 Hey comic book fans, Chris Hemsworth hosted Saturday Night Live this weekend and it just wouldn't be proper if there wasn't an Avengers skit. Watch as Thor (Chris Hemsworth), Iron Man (Taran Killam), Bruce Banner (Pete Davidson), Nick Fury (Jay Pharoah) and Captain America (Beck Bennett) celebrate the defeat of Ultron on live broadcast. Enjoy!
Mentions: Watch SNL Saturdays 11:30/10:30C on NBC.