Quick Dish: Death Valley Tween Fest TONIGHT 7.7 at UCB Franklin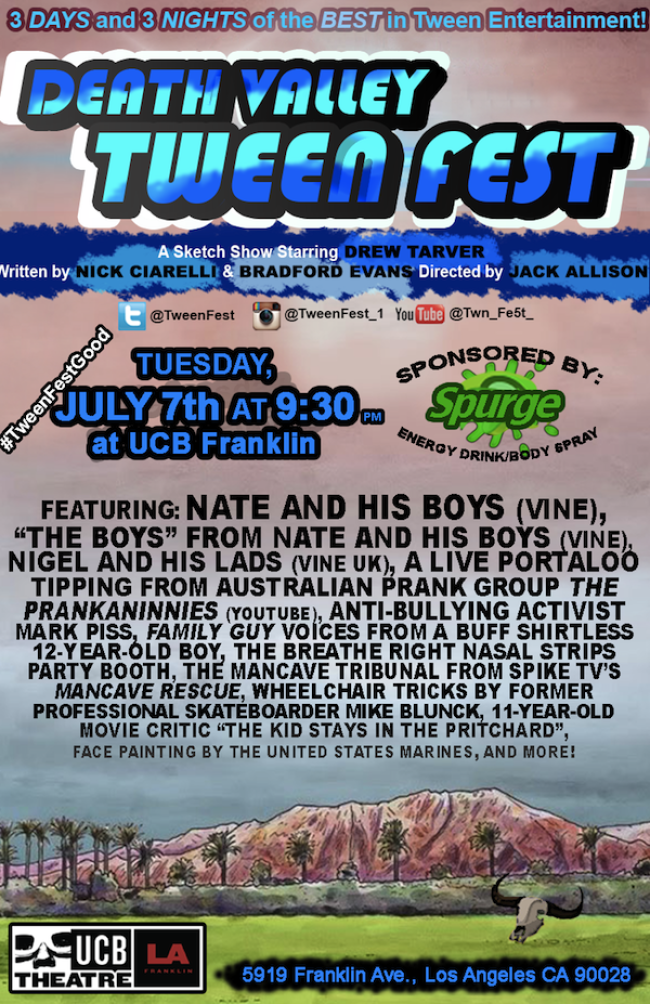 Hey kids, the party in the desert isn't over yet. Come to Death Valley Tween Fest tonight at UCB Franklin and experience the best in teen and tween entertainment. That energy drink diet was totally worth it! YouTube stars, Instagram celebs, and Vine bullies will make this the most unforgettable weekend to remember. Death Valley Tween Fest stars Drew Tarver and features Josh Brekhus, Olivia Norman, Jessica Seay-Klatt and Londale Theus Jr.
Mentions: Show 9:30pm. Buy DVTF/Genius Genius tix HERE. UCB Franklin is located at 5919 Franklin Ave., LA. DVTF is written by Nick Ciarelli & Bradford Evans. It is directed by Jack Allison.