Video Licks: Andrew Lloyd Webber Shows Off His Rap Skills on Comedy Bang! Bang!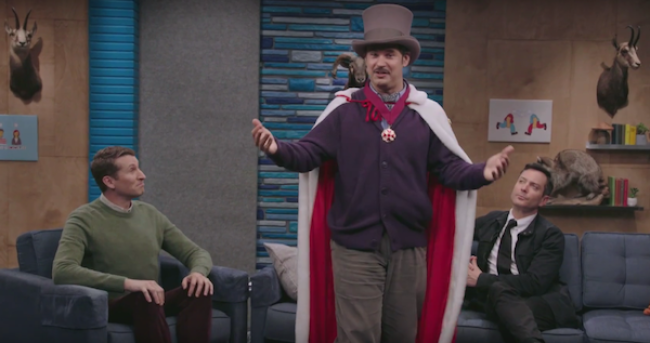 It's always a grand occasion when Lord Andrew Lloyd Webber drops by Comedy Bang! Bang! This time the composer and impresario delights us with a most catchy rap about one of his most spiritual musicals. We didn't know he had it in him!
Mentions: Kudos to Paul F. Tompkins for no particular reason. Watch Comedy Bang! Bang! on IFC Thursdays at 10:30p.