Icing: We Get The Low Down On A New Creative Space in NY – THE EXPERIMENT COMEDY GALLERY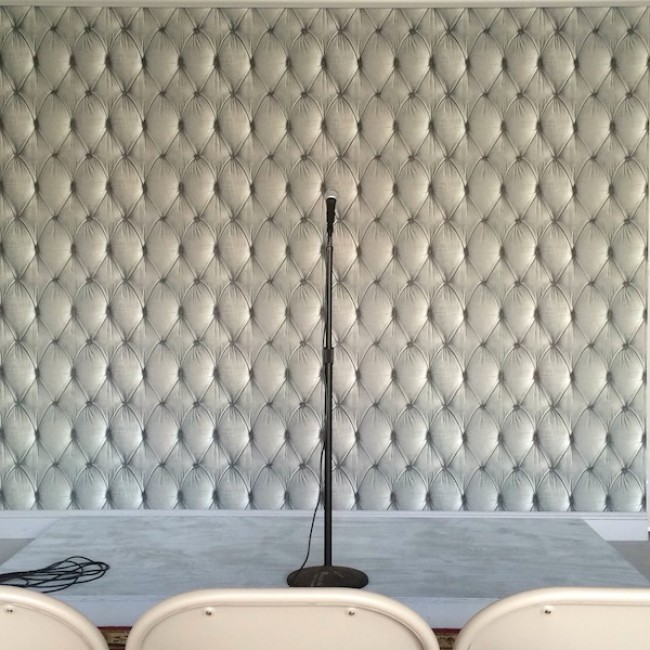 If there's one thing comedy needs, it's more spaces to bring laughter to new audiences. THE EXPERIMENT COMEDY, a collective of comedic creators/entrepreneurs promises just that. Mo Fathelbab, Derek Smith, and Ben Trandem will be offering a mix of live stand-up, improv, and sketch shows this coming October at their new venue THE GALLERY, in New York City. The purpose of this venture is to produce the best in live stand-up, improv, sketch shows and more for an underserved community. The team already produces innovative content for the Internet at theexcomedy.com and soon they will be bringing that same quality we covet LIVE to a deserving audience. We found out more about the new space and The Ex Comedy from it's current general manager, Mo Fathelbab. Read away!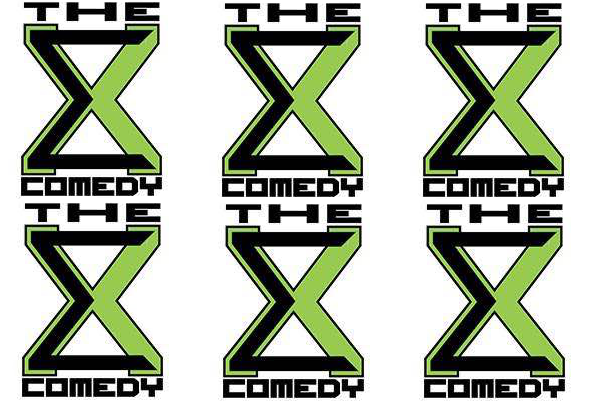 CAKE: Can you tell us how The Experiment Comedy collective came together and what it's all about?
MO FATHELBAB: The Experiment Comedy was founded in late summer of 2013 by Ben Trandem, Derek Smith, and me in the back patio of The Mission Cantina in Hollywood after a trying experience at our respective jobs. It was a chance for us to try something new and positive. Part of it is being diverse, which is sorely needed in comedy in 2015. That was very important to me especially since I'm an Arab-American with a Muslim name.
CAKE: Why did you choose New York as the location for your new venue, The Experiment Comedy Gallery?
MO: Well, we were interested in opening up a venue in Los Angeles, and still are, but every time we would hit upon a space, it would fall through. In the meantime, I had moved back to New York City, where I am originally from, in September 2013 to recoup after personal turmoil. Not too long after that, I started a couple of shows in Brooklyn under the umbrella of The Experiment Comedy. By coincidence, the comedy scene here shifted when Jimmy Fallon decided to keep The Tonight Show here. Larry Wilmore, Stephen Colbert, and Trevor Noah all followed suit and kept their shows in New York. So, the potential writing gigs helped lure and create another comedy boom. All of that led to the decision to open a venue in Brooklyn.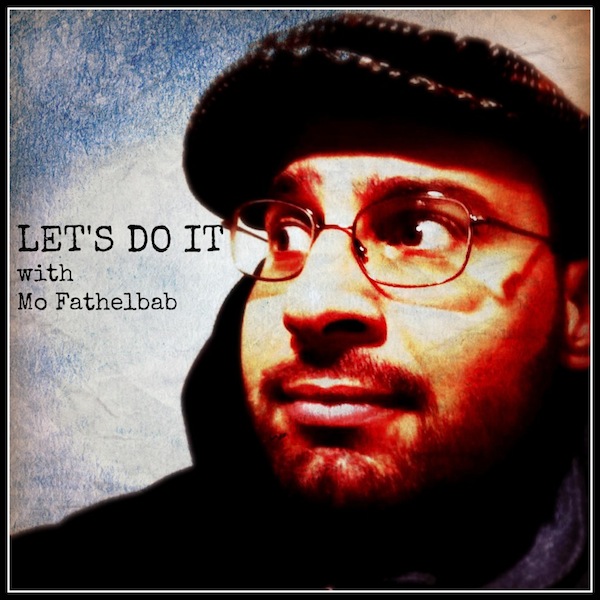 CAKE: What kind of shows will The Gallery be offering? Would you like to offer comedy classes in the future, like The Nerdist School in L.A.?
MO: We're going to offer all kinds of shows that cater to both comedy fans and those inside the scene. From stand-up to storytelling to sketch to improv. We're also going to host art shows with comedy or pop culture themes, as well as run a couple of trivia nights and free movie screenings for families to introduce their kids to classic comedies like Pee-Wee's Big Adventure.
We'll also offer comedy classes soon, actually. Be on the lookout for the official announcement.
CAKE: What will set you apart from other alt comedy venues?
MO: We're really conscious about diversity, and not just in terms of people's biological backgrounds. We also want to play host to different voices in comedy. The hope is that performers will feel safe enough to try new things on stage. It'd be awesome if we helped discover the next Andy Kaufman as well as the next Jim Gaffigan. Both are disparate styles and both are wonderful.
We're also encouraging a positive atmosphere, where comedy comes first before the internal politics of the venue. I know we can't avoid drama in its entirety because life is full of it but at least The Gallery is going to be a place where one can reap rewards if she or he put in the hard work necessary to building a career in show business.
Also, location. We're in the south part of Williamsburg, not that far from The Annoyance Theatre's New York venue and this really cool music venue called Baby's All Right, where one of my favorite bands Beach House just performed at. It's a hip part of town so we're positioning ourselves as equally hip.
CAKE: How will you be kicking off the opening of The Gallery?
MO: We're planning a soft opening starting Tuesday, September 15th with a week of free open mics then we're slowly introducing shows to the public at large. Our official grand opening is scheduled for Friday, October 16th, which will coincide with the first night of our art show tribute to Stephen Colbert, the two year anniversary of our website, and my birthday, which I hope is enough to get folks down to The Gallery. Also, I'll be co-hosting a stand-up show with the wonderful Camille Theobald, if you need more incentive.
CAKE: Would you like to expand to other cities outside of Los Angeles and New York?
MO: Of course. My partners and I have talked about Denver, Chicago, and Austin being possible cities for a one-off Experiment Comedy-produced show or a run of shows. And putting together a touring company of stand-up comedians. I would love for that to happen.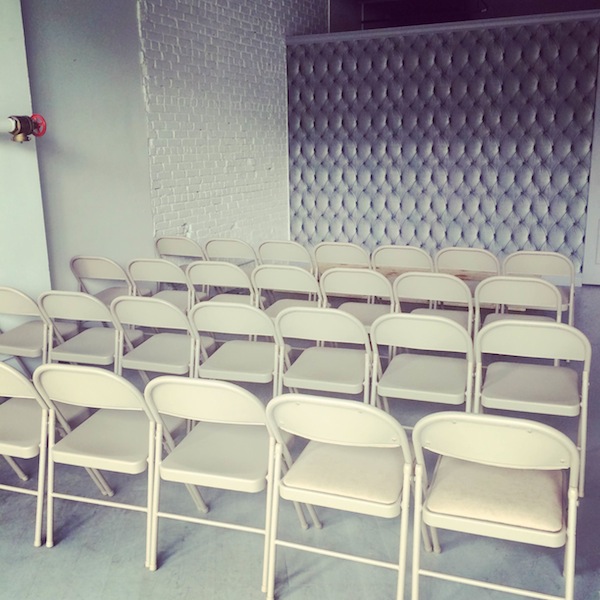 CAKE: How do you think comedy will evolve with the surge of technology?
MO: People may not easily adapt to new technologies but comedy sure does. Folks are already watching sketches on their smartphones. Soon, we'll be able to live stream either chunks or entire shows. Plus, social media is connecting everyone with their favorite comedians so the jokes that are only 140 characters are being worked out. Twitter is basically a 24/7 open mic.
CAKE: What future projects do you have planned for The Experiment Comedy? Will we see more comedy albums?
MO: We're producing a stand-up show in L.A. called BFF at Echoes Under Sunset on Thursday, September 3rd at 9:30pm. It'll be hosted by Chelsea Skidmore and Steven Randolph, who've been killing it at The Comedy Store of late. Hopefully, it develops into a monthly show which then helps open the door for a steady stream of shows on the West Coast.
And we're recording comedian Katina Corrao's stand-up LP on Wednesday, September 16th at HiFi here in New York. The plan is to have it ready for release by later this year. If you follow her Twitter, then you already know she's freggin' hilarious so the album will be a must-have.
CAKE: What ventures can we look forward to from the founders of the collective?
MO: It looks like Ben and Derek will be producing more videos for Internet Action Force. I may do more as well. I love everyone over there. Plus, I plan on recording more episodes of my podcast Let's Do It once I've settled in the new space.
CAKE: Cake or pie? And why?
MO: Pie. A good key lime is better than ten orgasms, a game-winning touchdown, and the fourth season of The Wire combined.
Mentions: Click HERE for an Ex Comedy calendar of events. THE EXPERIMENT COMEDY GALLERY is located at 20 Broadway, Brooklyn, NY 11249 between Kent and Wythe Avenues. (Transportation: J, M, Z trains to the Marcy Avenue stop; B32, Q59 Buses to Broadway/Kent Avenue; East River Ferry to the South Williamsburg pier.) For Ex Comedy Gallery news follow @TheExComedyNYC.