Icing: BROOKE VAN POPPELEN on Hacking Life, SXSW & Her Debut Comedy Album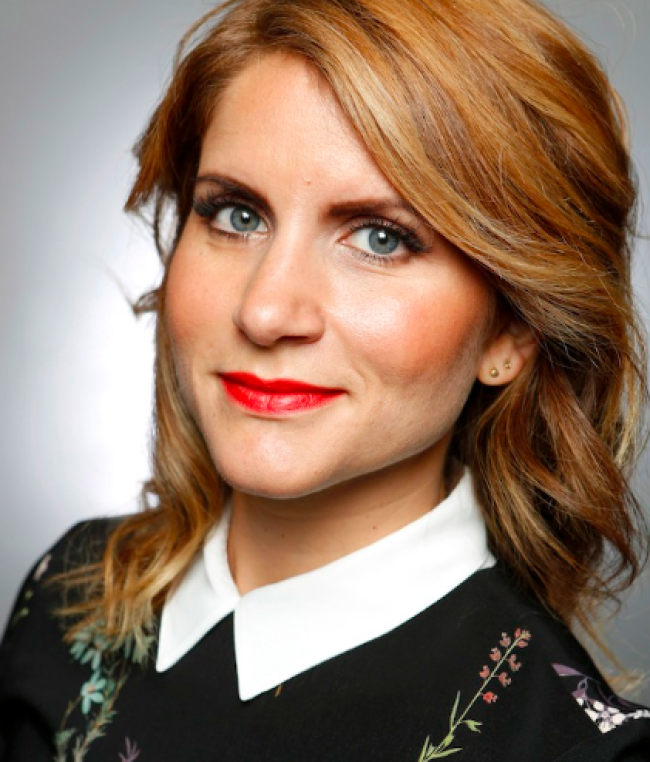 BROOKE VAN POPPELEN does it all. She is a NYC-based comic, actress, writer, and host of Hack My Life on truTV. She also just taped her debut album for Sure Thing Records in Austin, to be released later in 2016. Brooke has appeared on The Nightly Show with Larry Wilmore, @Midnight, John Oliver's New York Stand Up Show on Comedy Central, The Late Late Show with Craig Ferguson, IFC's Comedy Drop, and the first season of Night Train hosted by Wyatt Cenac for NBC's Seeso. When she's not busy getting her comedy and hosting groove on, Brooke puts on her writer and producer hat. She's lent those skills to several seasons of Girl Code and Guy Code and other MTV shows. ​Find out more about her album recording, the SXSW comedy scene, what she thinks about her HML co-host and if she'd try a Ghostbusters Twinkie. Enjoy!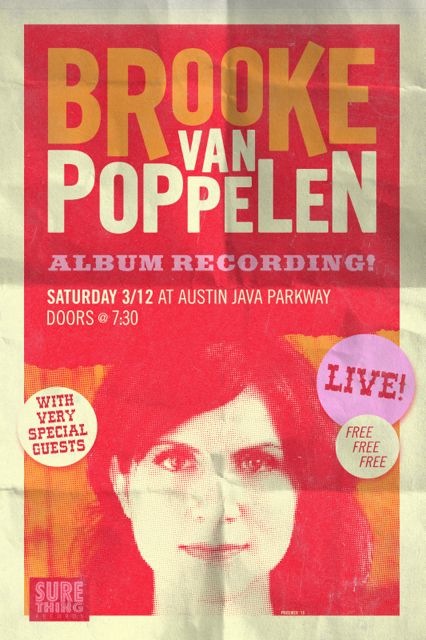 COMEDY CAKE: You just recently recorded your debut album for Sure Thing Records in Austin. What would you consider the highlights of that event?
BROOKE VAN POPPELEN: Sure Thing ATX really puts on a mean show. Brendan and Duncan filled that room with such wonderful comedy fans who were having so much fun and it really was contagious and so good for my energy — it was pretty great. I'm hoping it comes across on the recording.
CAKE: What kind of subject matter can we expect on the upcoming album, out later this year?
BVP: Since it's my first album, it's a real cross section of my comedy over the past decade. No jokes from my first few years doing comedy made it in, but some of my absolute favorite material that probably started surfacing around 2010/2011 is in there plus some newer stuff I've been loving the past two years. I even wrote two or three brand spanking new jokes for the taping. The subject matter really just goes back to my neuroses and anxiety, my personal struggles with food/ love/ drinking and my wonderfully kooky Midwestern family. I'm not reinventing the wheel with subject matter but I feel like I approach it with a really strong BVP voice.
CAKE: You acted as host at the SXSW Interactive Innovation Awards. What was that like?
BVP: Hosting the SXSW Interactive Innovation Awards Ceremony was crazy! It was really fun and I couldn't have done such a good job had I not thought to ask my amazing co-conspirator Julian Velard. Julian is such an amazing musical talent on his own and to have him collaborate with me on our side project Comfort Zone, and now this awards ceremony has definitely proven to be the right choice for a comedy and music partner. There was apparently some really great buzz about us!
CAKE: Can you describe what SXSW is like for the uninitiated, please.
BVP: Oh man. Just know that you're going to completely go off the grid yet somehow be the most social you've ever been, while simultaneously flaking on every plan to meet up with someone else at SXSW yet having the most amazing plans spring up spontaneously. It's just effing nuts.
CAKE: What are your thoughts on the comedy that's been happening at SXSW in recent years? Did you catch any comedy performances while you were there?
BVP: Comedy at SXSW is always great and I performed this year and in 2012. I did Todd Barry's podcast with Doug Benson and Betsy Brandt and that was a really great time. I made a point to go see The Grawlix host their special event and Adam Cayton Holland, Ben Roy and Andrew Orvedahl are so great. I was also really excited to see Morgan Murphy and Baron Vaughn just annihilate that night too. Other than that I love to do the local Austin shows and popped into ColdTowne Theater and The Spiderhouse Ballroom — the homegrown talent in Austin is undeniable.
CAKE: In addition to your SXSW hosting responsibilities you play co-host on truTV's "Hack My Life." What can we expect on the upcoming mid-season premiere?
BVP: I'm really excited for more HML coming up. Kevin and I just really fell into a groove and had tons of fun per usual. Our production team is always raising the bar and thinking of interesting and inventive ways to make life hacks really tv worthy and fun.
CAKE: Which do you find more challenging, hosting an event on stage in front of a live audience or hosting a television program?
BVP: They are both hard in their own way! When you're live, obviously the pressure is on you not to mess up in the moment and you can really kill the energy in the room if you're not doing your job. When you're taping tv it's hard in that there are so many moving pieces and elements to production, marks to hit, hacks to try and make work, copy to deliver — but I'd have to say after 30 episodes it's coming a lot easier to me now.
CAKE: I bet!
CAKE: What are some life hacks you've picked up along the way?
BVP: The hacks come at us SO fast that I get them jumbled. I tend to like the "All Star" segment where we highlight one small household item that can be used a million ways. Like who knew foil was so baller? Also — I love my Lazy Cook food hacks. Those are delicious. And lazy.
CAKE: Food. Drool.
CAKE: What's it like working with your co-host Kevin Pereira? Any bloopers from the upcoming season you can share?
BVP: You would be terrified of Kevin and I if you heard the insane things we do and say when the cameras aren't rolling. Actually, a lot of times they are, we just like to mess with the crew and do things to make everyone laugh that will never see the light of day. Kevin is the big instigator and even though I'm older I act like a little sister and follow his lead. He's such a breath of fresh air on set and in real life and I'm so lucky that he's my co-worker!!
CAKE: You are!
CAKE: Are there any celebs or comedians you'd fall head over heels in love to work with in the future?
BVP: I would love to work with Bruce McCullough (I heart him) on anything comedy related and for my music/ comedy adventures I'd love to find a way to involve Ryan Adams. My friend and fellow comic Dave Hill and I have been sitting on a project for a while that he'd be so great in.
CAKE: Can you cue us in on any comedy/acting/writing gigs you're working on in 2016?
BVP: I have a handful of writing projects that are all in different phases of *hopefully* being made. Fingers crossed at least one of them catches on!
CAKE: What are your thoughts on the "Ghostbusters" Twinkies filled with lime green slime? Gross or strangely intriguing?
BVP: As long as the lime green slime tastes like an Ecto-Cooler, I'm down.
CAKE: Sweet!
Mentions: The mid-season premiere of Hack My Life airs March 29th 10/9C on truTV. Follow Brooke on Twitter because you're cool like that. Feature image by Seth Olenick.