Video Licks: Eric André Talks About His Bizarre New Look on CONAN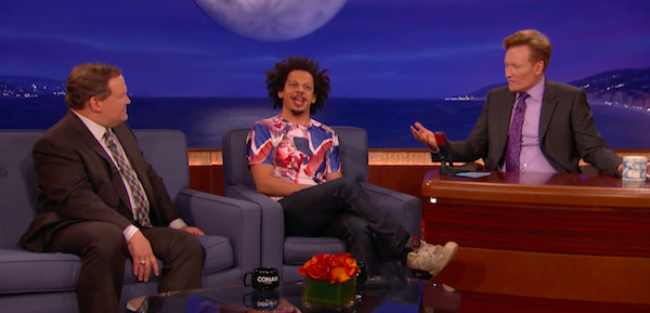 You most likely just saw a recent episode of The Eric Andre Show where the host confused the hell out of his guest Kelly Osbourne and also interacted with that creepy animal-like infant from Eraserhead. Well, yesterday on CONAN we learned that Eric André's new look was also influenced by the surreal film. He tells Conan O'Brien and Andy Richter that he was going for a mix of David Lynch, Howard Hughes, and North Korean hostage. He also really committed to his new role by not wearing deoderant and getting super pale. Ripe! Learn more in this clip from the interview:
Mentions: Watch CONAN weeknights 11/10C on TBS. Watch The Eric Andre Show Fridays at 12:00am on Adult Swim. Look for Man Seeking Woman in 2017 on FXX.