Layers: Find Out If Life's A Beach in LACHLAN PATTERSON's New Stand Up Album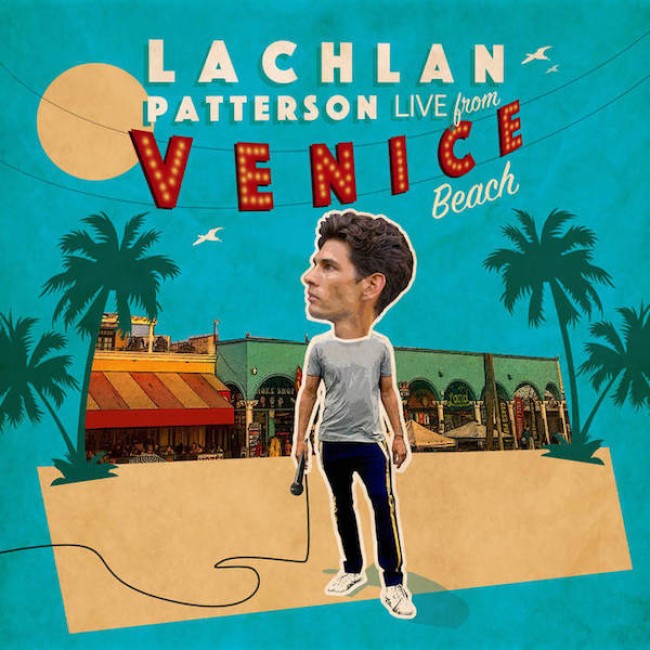 In his second hilarious album, Live From Venice Beach, LACHLAN PATTERSON relays some of the harsh wisdom he's garnered over the years to a Venice Ale House audience for a eye-opening hour of stand up. Growing up looked easy when you were younger, but when Patterson gets on stage he points out all of the horrible things we have to look forward to when we get wrinkles. He's appeared on a variety of TV shows such as The Tonight Show With Jay Leno, Comedy Central's Live at Gotham, and the FX Comedy Legit. His debut album, Jokes to Make Love To made Rooftop Comedy's top 10 albums within it's first year.
Patterson starts off his second album talking about how growing up really sucks and that no matter how many beautiful buildings you build, there's always going to be a couch out on your sidewalk. He goes on a tangent of explaining how easy weddings should really be and his approach to taking on an intruder. (Don't try this at home.) He suggests that becoming a pro wrestler would be a good defense and when that gets boring, invent some kitchenware like grills. That takes him into a hilarious rant about how horribly designed the George Foreman grills really are. Growing up doesn't have to be so bad though, because according to Patterson, sex gets better with time!
Check out Patterson's stand up special Live From Venice Beach on Seeso.com. You can pick up the album on Rooftop Records and other fine disseminators of funny to find out what other advice he can give you about growing up and becoming an adult.