Video Licks: CALEB SYNAN Harnesses His Southern Roots For This CONAN Stand-Up Set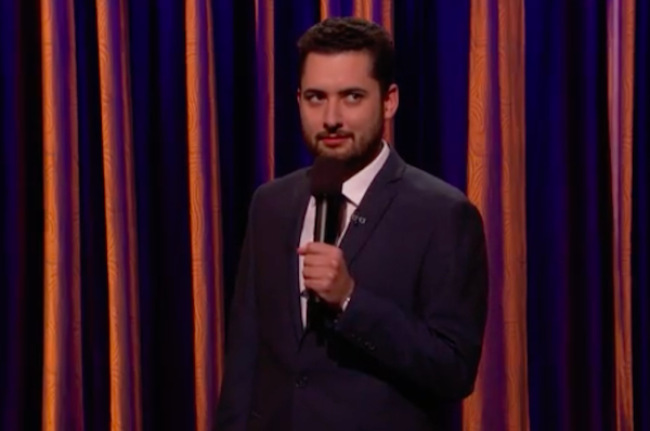 Comedian CALEB SYNAN was back at CONAN yesterday to deliver some of that southern charm. Growing up in Royston, Georgia has clearly influenced his comedy. Watch as he jokes about everything from weird age of consent laws to the skits and stories his family really wishes he'd use in his act. Enjoy!
Mentions: Watch CONAN weeknights 11/10c on TBS.