Video Licks: "This Is Why Technology Killed Romance" ft. Gianmarco Soresi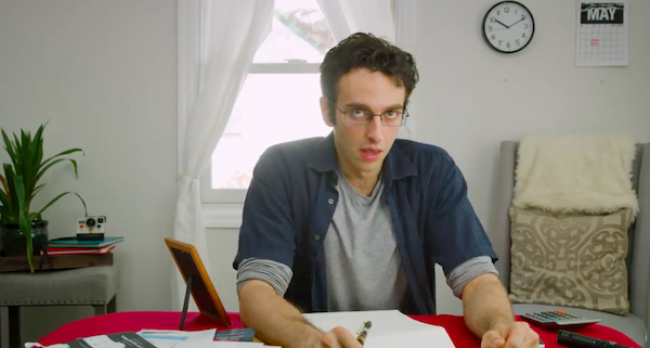 It's so easy to express a sentiment with modern technology these days. It used to be you either had to, eek, express your love in person; gasp, give the one you lust a ringy ding on the rotary phone; or, yawn, write on paper made of trees how you felt about that special someone. Imagine if you wanted to sit down and get out all your thoughts on paper these days. You'd go completely insane with all the technological distractions! Don't believe it, watch this sketch featuring Gianmarco Soresi (Matza Pizza, Cruel Children). Enjoy This Is Why Technology Killed Romance at Funny Or Die!
This sketch was also brought to you by Edge in Motion & Lindsay Elizabeth Hand, directed by Kristopher Knight.
Mentions: Watch more content starring Gianmarco HERE and FOD.