Video Licks: WE ARE THOMASSE Introduces You To The "Bad Employee" of THE EVIL OFFICE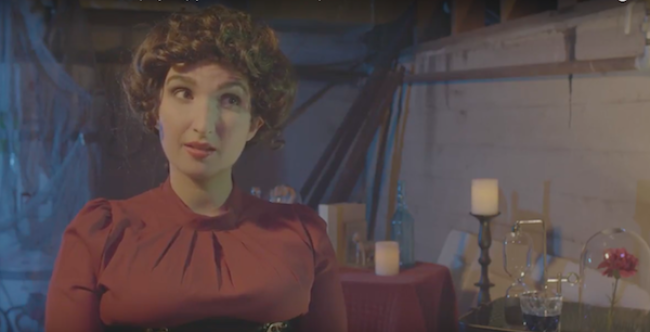 As we come to the end of another workweek and the start of Halloween celebrations, it's only fitting we bring you a new EVIL OFFICE episode from sketch duo We Are Thomasse. This time the head honcho of a dark enterprise reviews the evil twin of the "good" employee we were introduced to in Part 1. This Bad Employee may be the worst of them all. She thinks reports are for losers, has the highest score on Rat Crusher, has a list of demands, and isn't very impressed with her management. This one's a keeper! Enjoy Part 2 of The Evil Office!
This episode was written by and stars Nick Afka Thomas & Sarah Ann Masse. Direction was provided by Masse, editing by Brittany Nisco, and production by Zonino Productions & We Are Thomasse.
Mentions: You'll scream with horrific joy when Part 3 drops before Halloween. Support We Are Thomasse via Patreon. Watch new videos HERE! More about the duo HERE.