Video Licks: BILLY ON THE STREET Season 3 Premieres March 12!!!!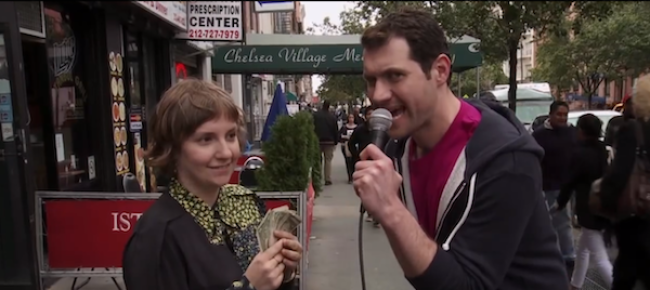 Once we are all horribly depressed and vacant post True Detective finale, we are going to need a breath of fresh air to revive us. What could possibly fill that void? SEASON THREE OF BILLY ON THE STREET, that's what!!!!!! I can't wait to laugh myself off the couch watching Billy Eichner have small panic attacks as he offers folks money for the best New York-flavor game show responses. Check out this trailer
and lightening round teaser for Season Three. Did you know Billy does a voice on Bob Burgers?
BOUNCE! BOUNCE! BOUNCE!
Mentions: Watch Billy on the Street Season 3 starting MARCH 12 on FUSE 11/10C.