Video Licks: Your 'Saturday Night Live' Round-up ft. Louis C.K.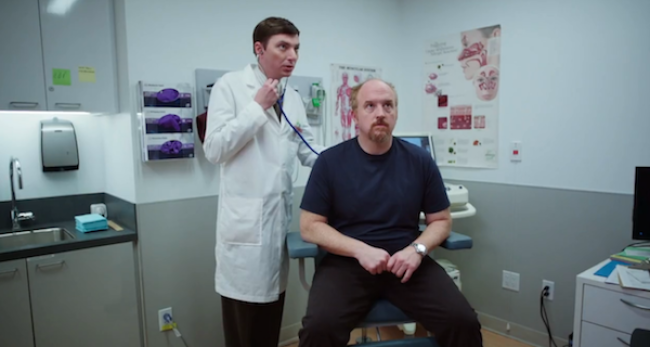 Louis C.K. made his second appearance on Saturday Night Live this weekend. His monologue was probably my favorite moment of the evening. Louis is without a doubt a stand-up master and even engaged an audience member at one point during his bit.
Of course, one of the sketches of the evening which stood out was the Healthcare.gov Meeting cold open featuring Kate McKinnon's spot on Justin Bieber impersonation and Jay Pharoah's always accurate Obama.
The Office Boss Baby skit made a most outrageously funny comeback with Louis C.K. as baby's favorite employee.
I do not know how they got away with this all out attack on the quality of Jos. A. Bank suits but they pulled it off with great comic effect. It's simply criminal!
A visit to the doctor could not get more awkward when an Dark Vader Action Figure is involved. Again, I don't know how the cast members kept a straight face on this one.
My final sketch pick for Saturday's show was the 70s cop show spoof that MUST be made into an actual movie, Dyke and Fats. Instant Classic!
Mentions: Watch SNL Saturdays 11:30/10:30C on NBC.