Quick Dish: Monday 4/14 Forget Taxes and Head On Over to 'What's Up Tiger Lily?'
What's Up Tiger Lily? has been making audiences laugh for 7 years strong and Monday will be no exception. April 14 at iO West the TigerLily folks will be bringing you the funny that you've come to expect. Check out this hilarious bunch for free:
Matt Braunger
Harris Wittels
Matt Besser
Matt Kirshen
Debra DiGiovanni
April Richardson
Paul Danke
+ special suprises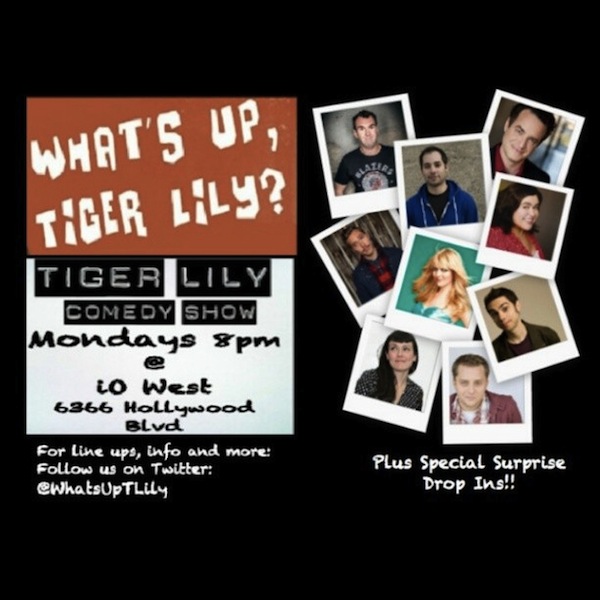 Mentions: Show 8pm. NO COVER! What's Up Tiger Lily? weekly Comedy Shows are produced by Maria Bamford & Melinda Hill.