Video Licks: Watch Dave Attel's 'Road Work' & 'Comedy Underground' SATURDAY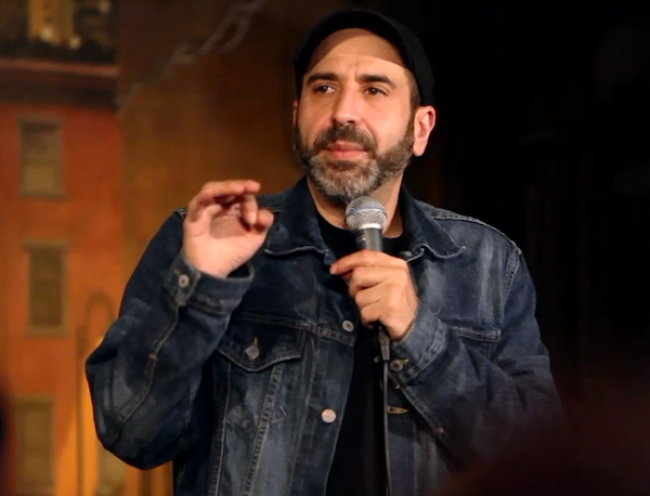 Comedy Central continues it's "Stand-Up Month" programming with the premiere of Dave Attel's new hour special "Road Work" this Saturday, April 12. If you are unfamiliar with Attel's work, here's a taste. Just one warning it's as UNCENSORED as they come. This is a NSFW video for all time.
Following the premiere you can watch Dave's new late-night comedy series Comedy Underground with Dave Attell. The half-hour series will feature stand-up sets from some of Dave's favorite comedians, as well as special appearances from a bunch of Dave's friends, including Amy Schumer, Ron Jeremy, Triumph the Insult Comic Dog and more. Check out this clip of Joe DeRosa having a little fun talking about drugs. Leave your bleeps at the door.
You can watch the first full episode now featuring Joe DeRosa, Jermaine Fowler and Jay Oakerson (if you just can't wait).
Mentions: Watch Dave Attel: Road Work Saturday April 12 at 12a/11c followed by Comedy Underground with Dave Attell at 1a/12c.