Layers: SEE ALL the Comedy Acts Being Featured at the LA Comedy Fest
The Los Angeles Comedy Festival kicks off today, APRIL 24, with 11 days of features, shorts, panels and comedy acts. We thought it would be nice to detail ALL of the live comedy acts that will be taking place at the Let Live Theatre and The Other Space. If last year's acts were any indication, this year should be a blast!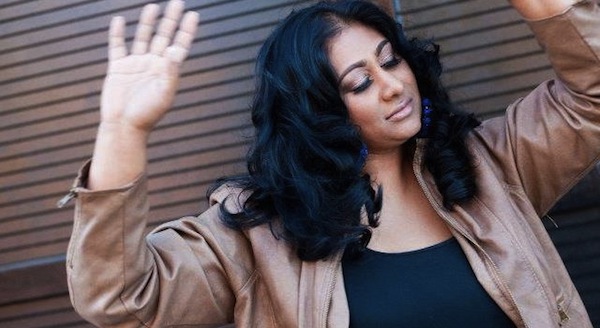 PRIYA PRASAD
Priya Prasad visits LACF from the Bay Area. Her comedy is "witty, intelligent, thought-provoking, and rich with the cultural experience of an Urban East Indian American." She's won San Francisco's Speech Therapy Comedy Competition, advanced to the Semi-Final round of the 2013 Bay Area Black Comedy Competition and has been featured on Susan Alexander's Five Funny Females Comedy Tour in 2010 & 2014. In addition to shared the stage with the likes of Will Durst and Dave Attell she will be participating in the 2014 Women in Comedy Festival in Boston, MA. Be sure to check out her stand-up at LACF, you hear!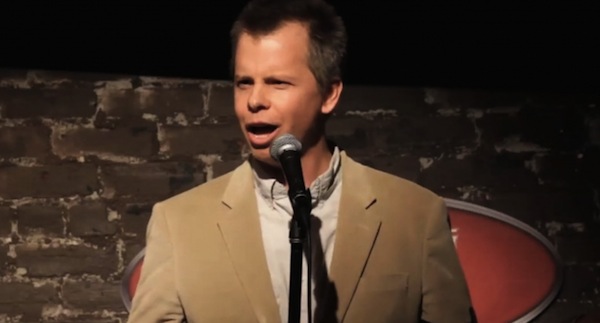 NICK MORTON
In addition to performing stand up in Los Angeles Nick Morton is an independent film producer. His credits include Ray, Sahara, Fat Kid Rule the World and Afternoon Delight. He performs stand up all over Los Angeles. Check out his funny perspective on drinking and driving in LA HERE.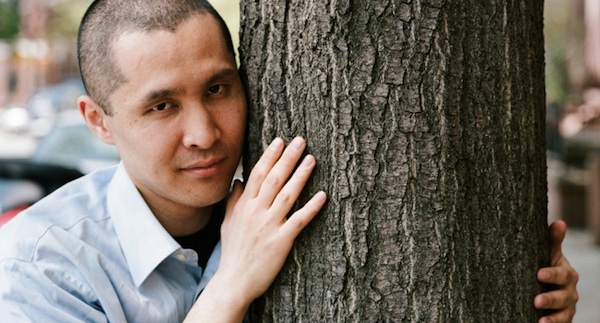 YOHEI KAWAMATA
Yohei Kawamata has brought his unique point of view on American society to clubs like Comic Strip Live, Broadway Comedy Club, New York Comedy Club and the Greenwich Village Comedy Club. According to Kawamata, he is Japanese man who lives in Brooklyn and uses his interracial relationship for extra security on the mean Bushwick streets. Yohei has a master's degree in film and wrote, directed, produced and starred in over a dozen short films that were seen in more than 90 film fests. Yohei helmed three feature-length films but soon found his true calling – stand-up. He has participated at the Standup 360 Festival, Cape May Comedy Festival and been featured on Comedy Time TV. Watch him perform the night of the Project Bigfoot Feature May 1st at LACF.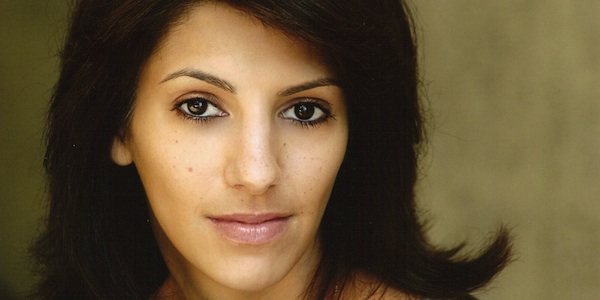 1. CLARA BIJL
Stand-up comedy and writing are Clara Bijl's game. Clara is French and has performed her brand of observational comedy throughout the US and Europe. She has performed at SF Sketchfest, The Charleston Comedy Festival, The Montreux Comedie Festival, The Lausanne Festival, The Geneva Arts Festival, the NY Underground Comedy Festival and more. She wrote for the hit Swiss TV show Le Petit Silvant Illustré plus she wrote and directed a pilot comedy called The Refugees. Clara currently makes San Francisco her home and will be performing stand-up at LACF May 2nd.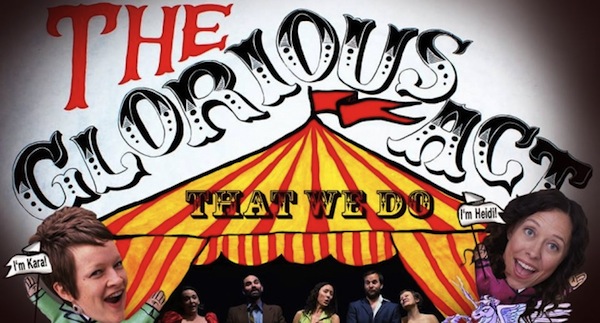 2. THE GLORIOUS ACT THAT WE DO
Amy Day, Kara Morgan, Timmy Morgan, Jon Steinmeier and Heidi Tungseth make up this musical sketch comedy act. The Glorious Act That We Do features "80′s power ballad flute duets and an Office Opera." What more could you want? Check out a teaser of the act to get a taste of what's to come:
3. GARLIC JACKSON LIVE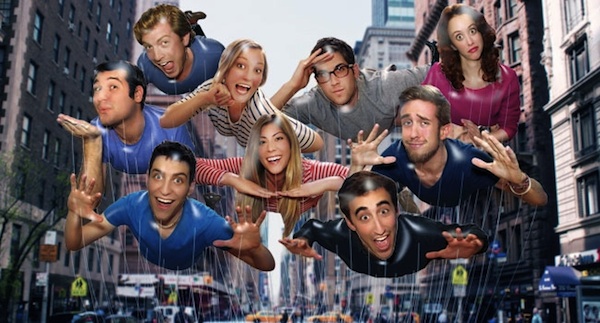 With a name like Garlic Jackson this sketch comedy group HAS to be funny. New York Times calls them "Some of the city's best writers and performers" who "collide in this energetic show." Garlic Jackson delivers a witty, supersonic sketch hour starring the freshest New York TV writers and comics. Collectively, the Garlic Jackson team writes, directs, and produces for Jimmy Kimmel Live, Saturday Night Live, College Humor, Above Average, Maker Studios, Tribeca Films, and ESPN. Garlic Jackson videos have been featured on ABC's Good Morning America, NBC's Today Show, MTV, Bravo, VH1, Fuse, Gawker, HuffPo, Buzzfeed, FunnyOrDie, FOX Sports, Entertainment Weekly, and more. See their videos HERE and check them out at LACF May 2nd & May 3rd at 9:30pm.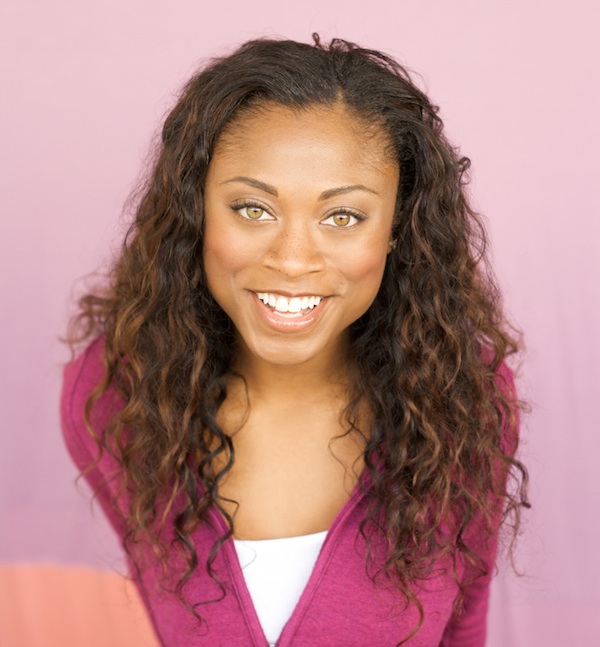 1. ANGELINA SPICER
Fame is in Angelina Spicer's blood. The Brooklyn native is the eldest daughter of hip-hop pioneer Jimmy Spicer. Angelina is both a comedian and an actress and combines the two with great aptitude. As a comedic actress, Angelina has portrayed Tyra Banks, Beyonce and Nicki Minaj on the Disney's Web series Electric Spoofaloo. Her other work has been featured on Time.com, PerezHilton.com, HuffingtonPost.com and The Wall Street Journal. As a comedian, she's performed at The Hollywood Improv, The World Famous Comedy Store and Gotham Comedy Club. Check out some of her work HERE.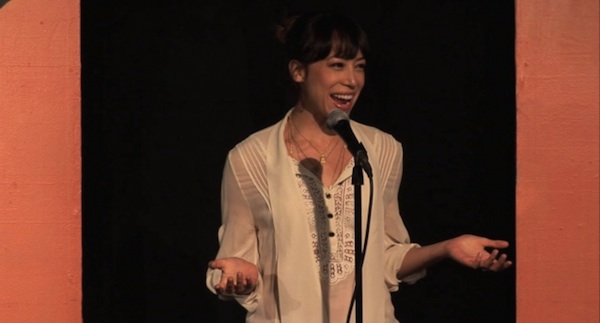 2. MELANIE MARAS
Melanie Maras currently lives in LA where she writes and rocks the storytelling. Variety called her first play, KISS ME ON THE MOUTH (directed by Stephen Adly Guirgis), a "contained, smart script" that "exhibits plenty of wit, craft and, most of all, heart." She has brought her storytelling talent to the Women in Comedy Festival, RISK! (podcast and live show), Hello Giggles, Sunday Night Sex Stories, Ask Me Stories, and Told. Melanie was even honored to be a guest artist at the Singapore American School where she taught storytelling to high schoolers. See her May 3rd at LACF.

3. DON'T WATCH THIS SHOW LIVE!
Don't Watch This Show LIVE! was founded in 2012 by comedians Bert DiVietri and Ryan Cronin. This sketch group sets themselves apart from other local SF groups by performing brand-new sketch comedy monthly with local and nationally known guests comedians and performers. Their format of sketch, improv, and stand-up is contagious. Their groups has been asked to perform at every SF Sketchfest since the group's inception. In January 2013 they performed at sold out shows at the Dark Room Theater in San Francisco, featuring The Hangover and Enjoy It's Brody Stevens. See them LIVE May 3rd at LACF.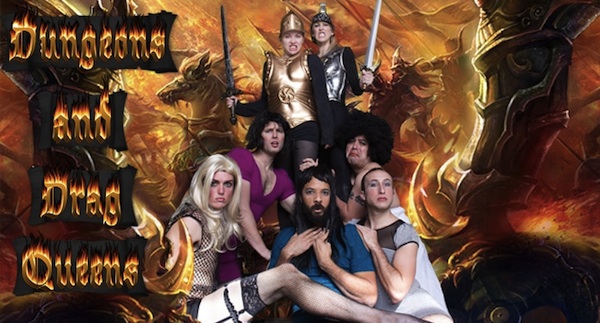 1. DUNGEONS AND DRAG QUEENS
Dungeons and Drag Queens was sprung from The Second City Hollywood circa February 2014. Their team is a combination of "stand-up comedians, social political producers, writers, fast-pace comedy musicians, and hot models." Their poison is satire and they thrive on finding the darkness in fun satirical twists. LACF will be the first comedy fest D&DQ perform at, however they have played to sold out houses at The Second City Hollywood. See them and smile May 3rd.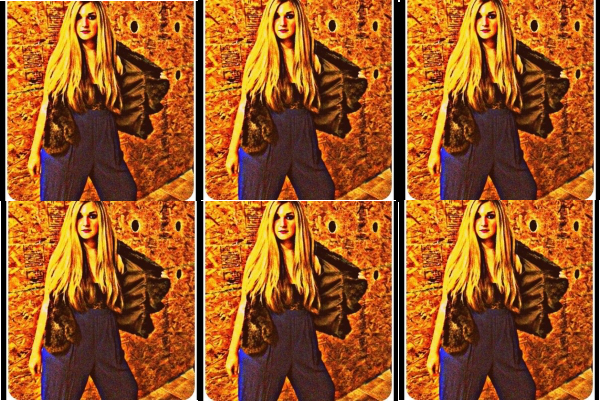 2. ELYSE MARIE
Elyse Marie is a comic based in LA. She's opened for Chris D'Elia, Iliza Shlesinger, Brody Stevens, and Bobby Lee. She made her festival debut in 2013 at the Women in Comedy Festival in Boston and the New York Comedy Festival. Laugh with her May 3rd at LACF.
3. GARLIC JACKSON (See Above)
Mentions: The Los Angeles Comedy Festival runs April 24 to May 4. The Let Live Theatre & The Other Space are located at 916a N. Formosa Ave. See you there!