Video Licks: Have A Couple of Pints with IDENTITY CRUSH and The "Leprechaun Limey"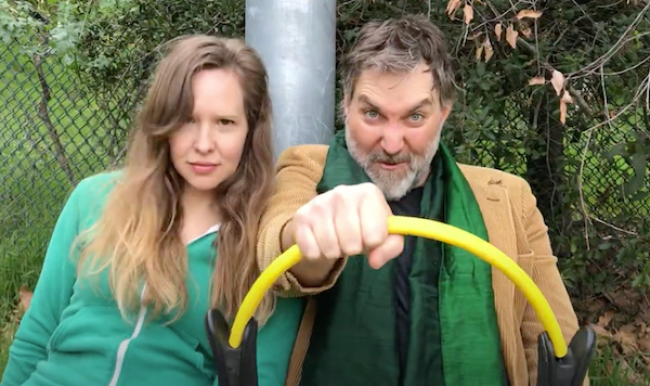 What do they say, "a day late and a dollar short"? I say to heck with those antiquated phrases, I'm giving you a St. Patrick's Day video one day after the holiday, because I'm THAT cool. Feast your eyes on a new creation from our musical, green-clad pals IDENTITY CRUSH (Meghan Gambling and Jason Carmody). Nothing (except a couple of coyotes) will stop a couple West Coasters from celebrating the day the best way they know how. Enjoy! (WARNING: The Irish accents may need a couple more pints to get right).
Mentions: Watch more content from Identity Crush HERE.