Layers: Five Favorite New Comedy Podcasts Of 2015
I discovered podcasts a few years ago due to my then burgeoning obsession with stand-up comedy. Podcasts allowed me to continue listening to my favorite stand-ups gab about life, love, politics, and pop culture for hours on end and even now most of my favorite podcasts (Slumber Party with Alie & Georgia, Terrified with Dave Ross and Anna Seregina, Baby Geniuses with Emily Heller and Lisa Hanawalt) are just talented and funny people I adore simply having entertaining and interesting conversations. There were of course plenty of new comedy podcasts to discover in 2015 and the five I talk about below have not only become part of my regular rotation, but should become part of yours well. Let's get to the countdown!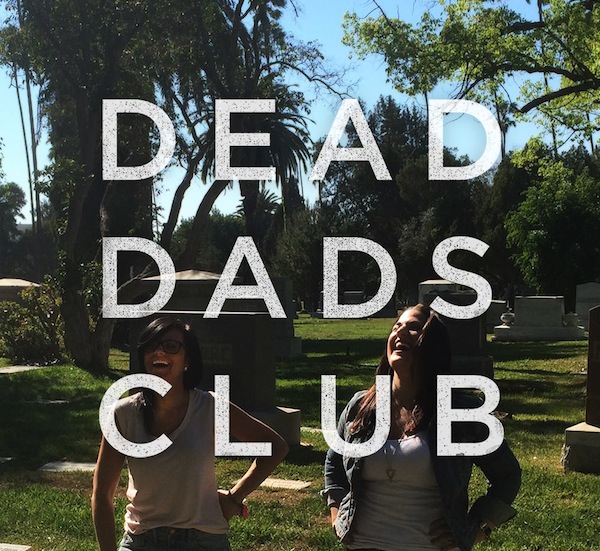 5. Dead Dad's Club with Lindsay Adams and Renee Gauthier (self-released)
Comedians Lindsay Adams and Renee Gauthier host a podcast about death. All their guests have lost loved ones in their lives (mostly dads as the title suggests), but the conversations are electric, cathartic, and funny as hell. Since the hosts and the guest are on the same page, there is a lightness that comes from their chats that revolve around when they lost their family member, the circumstances with how they dealt with it, and how they are dealing with it now. Adams and Gauthier create a space on the Dead Dad's Club where there is a guaranteed personal and hilarious journey each time and is always deeply compelling.
Where To Start: Ep. 7 Vince Averill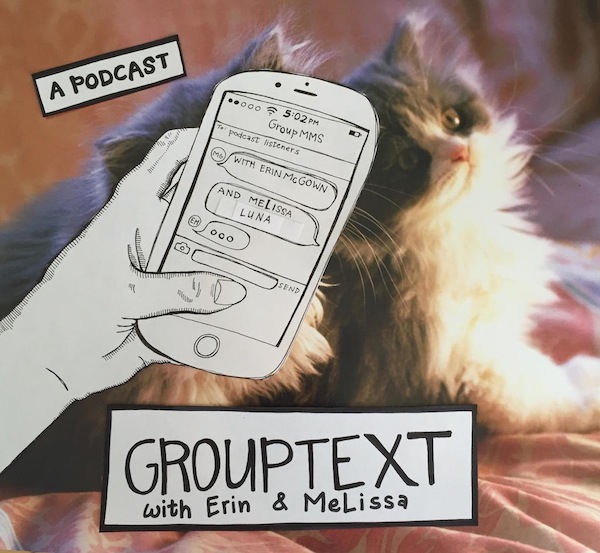 4. Group Text with Erin and MeLissa (Hello Lion Face)
If you aren't already charmed by the musical comedy stylings of Erin McGown and MeLissa Gavarrette then Group Text will be an especially delightful surprise for your ears. Erin and MeLissa love group texting in all forms and love talking technology and how it affects all the relationships in their lives. In every episode they go down the rabbit hole depending on the comedic guest's expertise with their phones and computers (on a scale from one to Steve Jobs) that makes you question how in deep you are with your own devices. On Group Text, Erin and MeLissa are on the front lines and you are in the trenches laughing along with them.
Where To Start: Episode 5 – Jackie Michele Johnson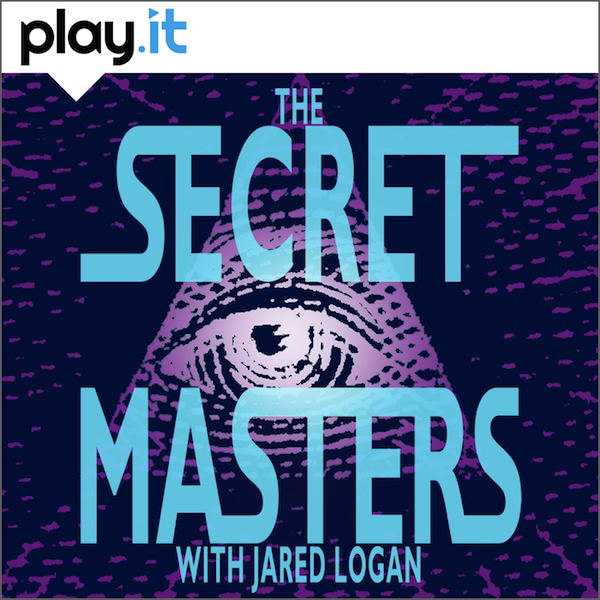 3. The Secret Masters Podcast with Jared Logan (Play.It)
Jared Logan is a big geek and he knows you are too. Chatting with his funny friends on everything from conspiracy theories, Marvel movies, anthropomorphized animals in pop culture, to the politics of Cthulhu creator H.P. Lovecraft, and more, this podcast is overflowing with witty observations on the things we're super obsessed with. Logan and his fellow nerdy comedian guests like Jackie Kashian, Kumail Nanjiani, and Guy Branum effortlessly move from one topic to the next creating some of the funniest, geekiest conversations you've ever heard. Be prepared for this one!
Where To Start: Talking Animals with Lisa Hanawalt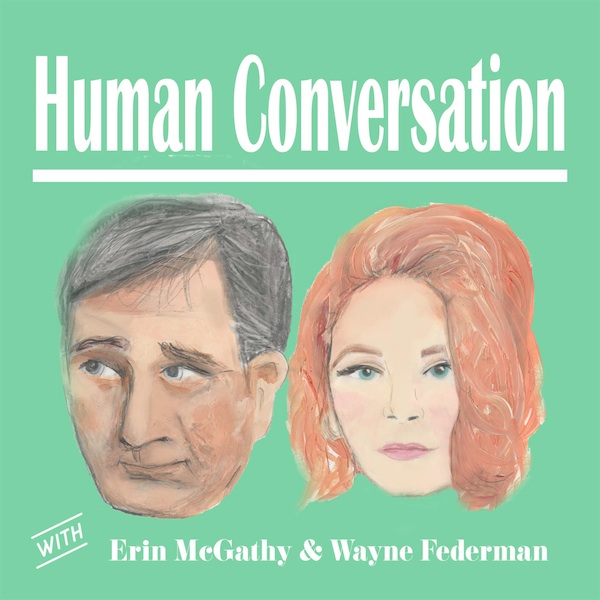 2. Human Conversation with Erin McGathy and Wayne Federman (Feral Audio)
The appeal of Human Conversation is hard to describe, but it is easily one of the most rewarding podcasts I've listened to period. Erin McGathy (performer, artist, big sister type, and millennial) chats with Wayne Federman (actor, comedian, cool dad type, and baby boomer) about anything and everything on their minds each week, and they cannot waste their time looking things up on the computer and are thus left to their own devices to figure it and each other out. McGathy and Federman, despite not knowing each other well when they first started Human Conversation, have a deep warmth and respect for each other that blurs any superficial barriers you may have constructed in your mind when you start listening. In other words, they navigate the daily complexities of being human with humor and a fearless desire to know. Simply marvelous.
Where To Start: From the beginning OR 34 – Wayners And AirBear Ride Again!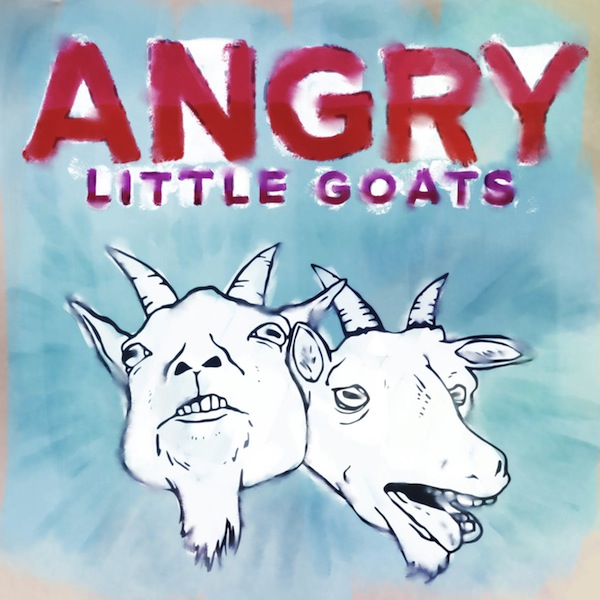 1. Angry Little Goats with Eliza Skinner and Will Weldon (self-released)
Comedians Eliza Skinner and Will Weldon have a lot on their minds and I can't get enough of it. Each week on Angry Little Goats they bring up topics in politics or pop culture to dive into and dissect piece by piece constructing well thought out and always very illuminating arguments that frankly make me want to be a better, more informed person. Eliza Skinner (with swagger, grace, and a song in her heart), always finds the universal truth of any situation and Will Weldon (the self-proclaimed grump with a heart of gold), maintains a sharp grasp on the difficulties of any news story effortlessly. These two are some of the funniest comics working today and teaming up together to chat every week is truly a gift to us all.
Where To Start: Spooky Haunted House Is A Lady
Mentions: Tell us your favorite podcasts of 2015 in the comments. Feature image by Liezl Estipona.