Layers: Taking A Deep, Dark Look at The Lo-Fi Comedy Horror Web Series GRAVES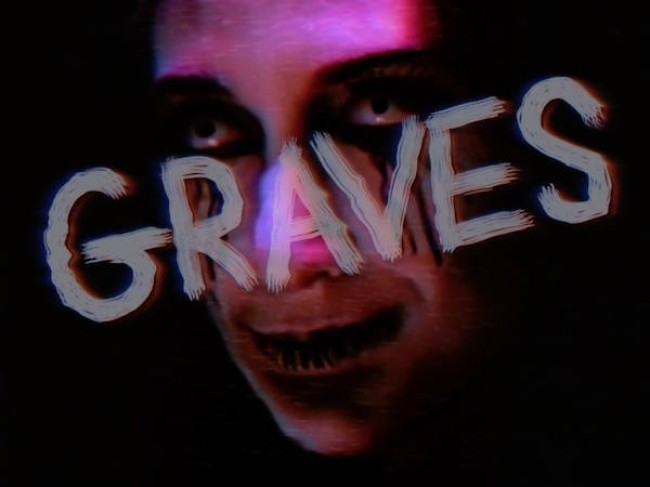 GRAVES, the lo-fi horror amalgam created and directed by Terence Key, is a love letter for what every comedy-horror fan dug in their childhood: some parts Buffy The Vampire Slayer, some parts Evil Dead, with a little bit of Garth Marenghi's Dark Place sprinkled on top. All of this presented in a VHS-static, 4:3, aesthetic with a nice blending of composited and practical effects.
Season One, comprised of 6 episodes, starts off slow but finds its stride around episode 3 as demonic machinations begin to take form (corporal & otherwise) and we begin to learn a bit more about the backstory behind our lead, her group of friends, and the mysterious "Lilith".
Season Two kicks off right where season one left and takes no time leaning into his comedic nature with a newly zombified demon-slayer confiding in a talking severed head that has been his new BFF. This episodic web series will be dropping fresh new episodes every Sunday for 6 weeks which you can view HERE. Check out S2 E1 below:
Mentions: GRAVES was created by Terence Krey and directed by Terence Krey and Dan Fox (OH, INVERTED WORLD). More about Graves HERE!