Layers: JIM TEWS' New Album "I Was in Band" Is Out TODAY! Rejoice!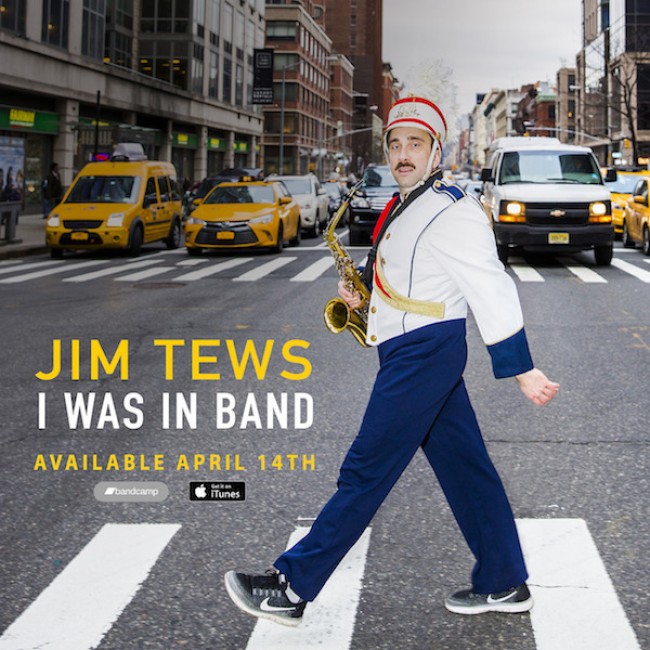 JIM TEWS has some news for you, kids. Today is the release of his brand spanking new comedy album, I Was In Band. Tews made his stand-up TV debut on Last Comic Standing and was even featured on an episode of Louie. Tews is also the creator of the HBO Labs' web series The Opener and the creator/star of the series The Undone Sweaters, which was featured on Funny Or Die and Nerdist.com. Originally from Allentown, PA, he started setting fire to the comedy stage in Cleveland, Ohio, where this album is taped. On the new album, he opens up talking about how he moved to New York City to pursue comedy and how the city is just okay (certainly not as wonderful as everyone thinks the city is). Tews confesses he has a cat blog which turned into a book, which we know as the New York Times Bestseller Felines of New York. This hilarious album is packed full of jokes ranging from reviews of a juice bar to taking care of two cats and their water fountain to the stress of possibly dying in our futuristic self-deriving cars. Won't you spend some time with Jim this weekend? You'll be glad you did.
Mentions: Pick up Tews' I Was in Band on iTunes & Bandcamp TODAY!