Layers: TODD GRAHAM'S Debut Album "Bustin' Loose!" Is A Primer in Comedy Ingenuity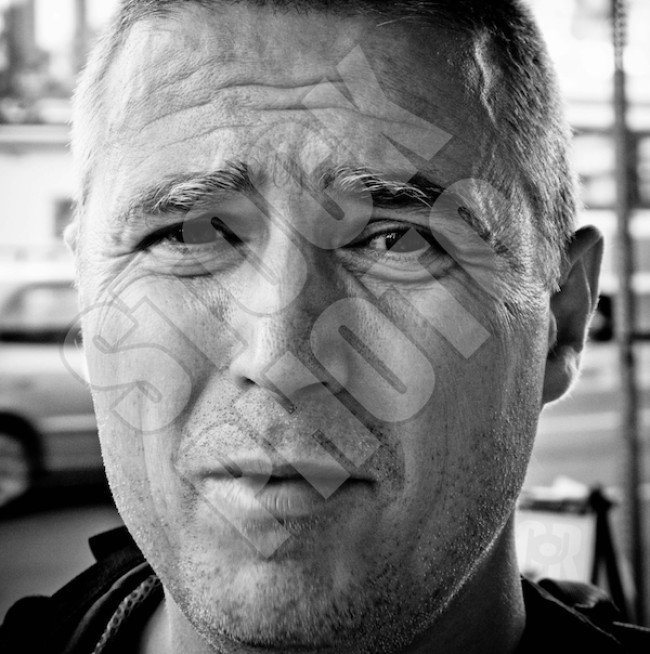 Wasn't it Steven Martin that offered up comedy advice along the lines of starting out your set in the most unpredictable way possible? Well, being unpredictable requires a considerable amount of risk. "Idiot Gallant" comedian and creator of the audio/visual mashup "Apocalypse Pooh," TODD GRAHAM, is not only totally in complete control while standing on the comedic cliff that is a debut comedy album recording, but he should be teaching his own masterclass on how to captivate an audience in the most nonchalant way. Yes, that's a good thing!
Graham's album BUSTIN' LOOSE, out today on Comedy Records, is a masterpiece example of that "red herring rope-a-dope style" and it'll make you laugh HARD at a multitude of subjects (there are 36 tracks), including those that might normally make you incredibly nervous at dinner parties. After you've realized Graham's voice sounds eerily familiar to a Norm Macdonald or Adam Carolla, you'll be rolling over at his musings about clothing sweatshops, baby infestations, dead parents, and possibly the best sex joke I've ever heard (that requires some visual interpretation). I know people love examples, so I'll talk about my other favorite track on the album, besides the sex one.
In "Learning Braille by Ear," the words pretty much speak for themselves. After hilariously addressing the question of "are you worried that your son will be living in your basement when he's 40?," Graham gets to the meat of the track where he covers the wonders of self-improvement at an older age. "Lately my thing is, I've been learning to read braille. Mostly, I'm just interested in what it says around my nipples. I'm interested in what it says around your nipples, too. I have the time and the inclination." It gets even better after that, but I'm not gonna give away the whole cow.
Don't worry, Todd won't make you feel intimated by his comedy greatness, but he will make you step outside your safe spaces and appreciate the humor in everything. Also, you are not crazy, there are subliminal messages to look forward to. Please purchase this album today!
Mentions: Bustin' Loose is available digitally everywhere and on vinyl at IdiotGallant.com, ComedyRecords.ca and DineAloneRecords.com. Follow Todd on Instagram. Todd will be performing at record stores in the Greater Toronto Area on July 20th. More info at www.idiotgallant.com/shows.