Layers: Out Now on 800 Pound Gorilla Records MATT KOFF's Shamefully Excellent Debut Album "Who's My Little Guy?"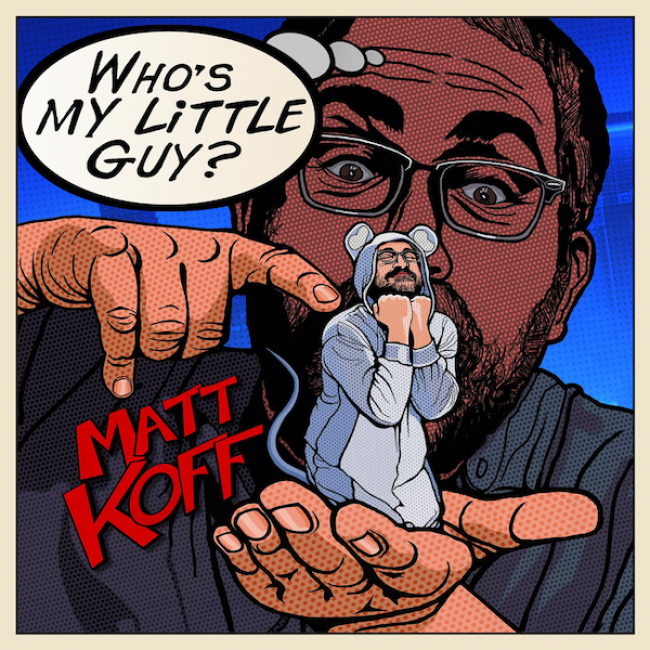 To have to write a review of a comedy album from a gifted standup and Emmy award winning writer who's credits include The Daily Show with Trevor Noah and the one with Jon Stewart is beyond intimidating. However, after giving an earnest listen to MATT KOFF's debut album, Who's My Little Guy?, the palpable dread has thankfully melted away like artisanal herb butter on an expensive steak. With such immense comedic ability and success in late-night TV show writing, you'd think, by now, Matt would already have a pallet of standup albums under his wing, but guess what? He's a HUMAN, and he has real fears, just like us peons! We are incredibly pleased Matt has finally fulfilled his dream of releasing a standup album (even if his therapist made him do it). Heck, if he can belt one out after all these years, then we can humbly take the time to review it! For the record, this one's a keeper!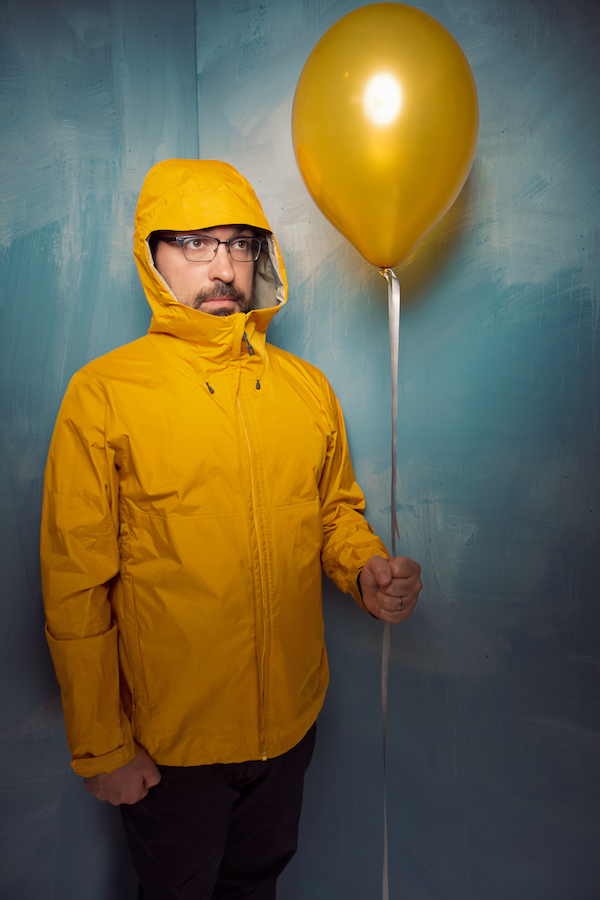 You can see how Matt might have been a little bit leery about putting out this album. There's enough blackmail material in it to shame a thousand lesser comedians back to the open mic. If it weren't for the fact Matt unveils every juicy detail with unabashed frankness, unapologetic description, and limitless skill, I might suggest witness protection. Let's see, along the way we learn of Matt's ungodly love of ham, his glaring friend's antiseptic question (sorry, my text editor automatically autocorrects/censors volatile words), his Skype unfriendly bedroom, his overly protective mom, his priceless pick-up lines, Matt's Sylvia Plath bound relationship with a lamp, an unintended romantic encounter with his sister, the time his scale and horseback riding didn't co-mingle, Matt's experience as a "human Chalupa," his pro "funcle" stance, his penchant for disgusting snacks, and I just couldn't leave out the "prettiest little kitty" in the world who's hunger for fabric and dictyopterous insects just about made Matt surrender his bank account (and hope for a better world). You may be saying, "but Cake Mama, now we want to learn more about Matt!" I know, there's so much more to uncover, but you'll have to dig deeper by listening to this amazing album, out now on 800 Pound Gorilla Records. I'll leave you with this, if you don't immediately cry-laugh at Matt's slogans about "The marmalade of the month club," you don't deserve tuna fish on Ritz crackers. Happy listening!
Mentions: Grab Who's My Little Guy? every where comedy albums are available. There's still time to catch Matt's album release show TONIGHT at Q.E.D. Astoria with Ronny Chieng, Jo Firestone, and Brendan McLaughlin. Tickets HERE! Follow Matt on Twitter & Instagram.