Layers: Comedy Horror Film WITNESS INFECTION is A Funny, Heartwarming Mob Family Affair (with Some Bite)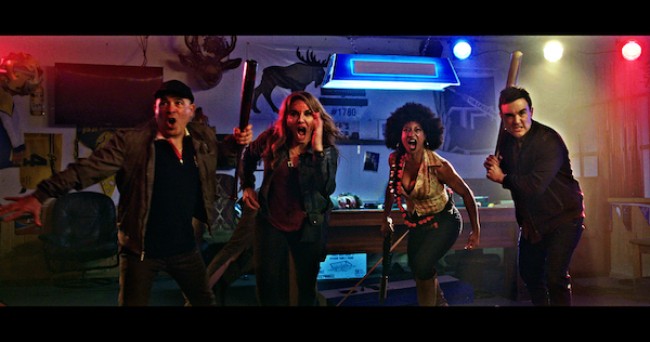 Comedic horror/mob movie WITNESS INFECTION, directed by Andy Palmer and written by and starring Carlos Alazraqui & Jill-Michele Melean, has enjoyed a wealth of praise on the film fest circuit. The flick won "Best Feature" at the Horror Hound, Best Director at Frostbite International, "Best Film" and "Best Director" at Die Laughing, and the "Envy Award" at Sin Film Fest. In fact it's amassed a bit of cult following even before its wide release this week. Well, folks, this is with GOOD reason. The film tells the tale of Carlo Serrelli (played by Rob Belushi), a member of a mob family who happens to enjoy his very normal, non-mob job of family dog groomer. That simple life is soon complicated when Carlo's family duty calls, as he is ordered by his father (Carlos Alazraqui) to keep the peace between the Serrellis and rival mob family the Miolas (both transferred from the Witness Protection Agency to same city by mistake). Carlos is none to pleased with the idea of an arranged marriage with guilt-ridden Patricia Miola (Erinn Hayes). Carlos' situation is further complicated when his town of Temecula is suddenly plagued with a serious infection as he confronts his family predicament head on, accompanied by best friends, Gina (Jill-Michele Melean) and Vince (Vince DonVito).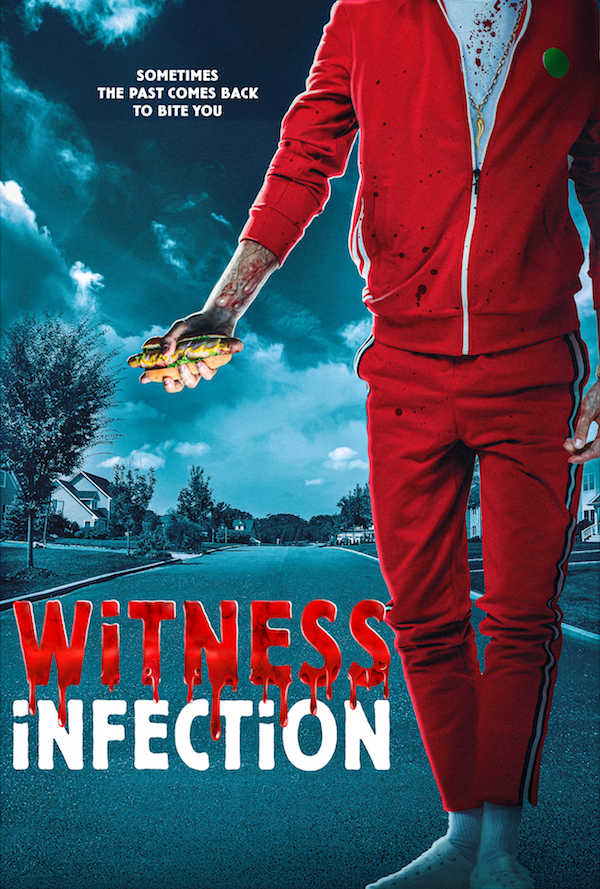 Zombies really do get in the way of a good meal in this story that is, ultimately, about friendship, love, and family. Is there a generous amount of guts, gore, and mob stereotypes? Sure, but that's all balanced with some ass-kicking trope bashing from characters like Patricia, confronting what she truly wants in life; Rose (Monique Coleman), defying the token role a less sophisticated horror movie would allot such a character; and, of course, Carlo, who must face loss to grow as a person. Some other comedic performances we must address are a scene between two hitmen, Anthony (Gary Anthony Williams) and Mario (Joseph D. Reitman) which I won't soon forget, as well as the comically endearing performance of Vince DonVito as Vince. Add some comedy horror icing to this Easter weekend with a watch of Witness Infection, preferably before the ham is served.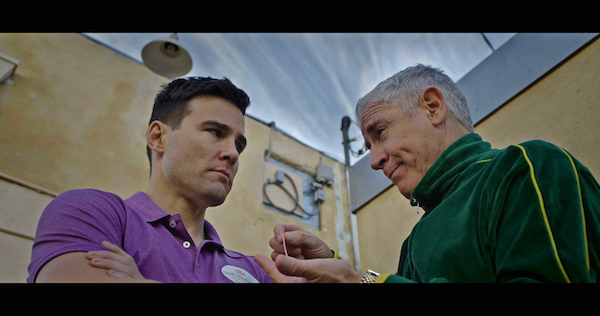 Mentions: Witness Infection is available as VOD on Amazon, iTunes, DirectTV, Dish Network, Sling TV, AT&T U-Verse, Hoopla, Vudu, Xbox, Google Play, YouTube Movies, FandangoNOW and more! The DVD is available via online stores! Follow the movie on Instagram, Twitter and Facebook. Feature image: Vince DonVito, as Vice, Jill-Michele Melean, as Gina, Monique Coleman, as Rose, & Rob Belushi, as Carlos, battle the infected in "Witness Infection."