Video Licks: LOUIS ANDERSON Talks to CONAN about His E-Mail Problem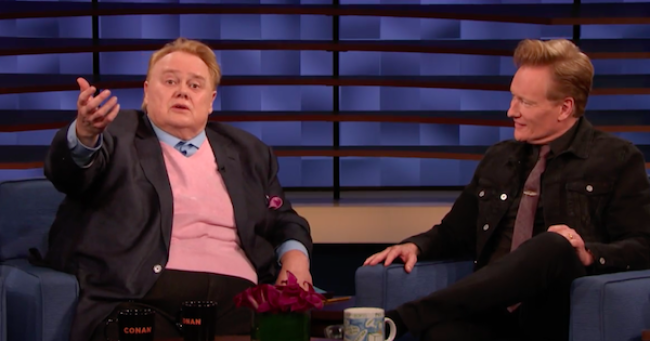 Don't you just wanna take Louis Anderson home in your pocket and keep him forever (not in a weird kidnap-pey way though). Watch as the Baskets star talks to CONAN about his need for an "Obi-Phone Kenobi." You know, everyone has one, that friend who knows everything about technology and is willing to spare a few minutes of their time to shame you while they help you. One day, kids, you too will fill this role and command the universe. Technology can be so overwhelming sometimes, even for hilarious celebs. Enjoy!
Mentions: Watch CONAN weeknights 11/10C on TBS. Watch Baskets Tonight on FX at 10pm.