Layers: THE CALENDAR ALBUM by The Zach and The Jess Will Get You Through ALL The Months
The thing that drew me most to comedy long, long ago was the ability of humor artists to narrow in on the most mundane objects, concepts, etc. in life and bring out those parts that stimulate our common giggle centers. TODAY The Zach and The Jess (Zach Reino and Jessica McKenna) unleashed their debut musical comedy album titled THE CALENDAR ALBUM (from Comedy Dynamics). This collection of original comedy tunes written by the duo and celebrating an entire year of seasonal human folly hits all the right notes. There is truly something for everyone on this album, even for robots, ghosts, demons and the occasional narwhal. "The Calendar Album" covers all the seasons (we know you got it going on, Spring), brings you the most endearing holidays (Adam Sandler's got some Hanukkah competition, folks), monthly smatterings of relevant, seasonal observations (what REALLY IS a blouse?!), and hilarious featured guests Nicole Byer, Carl Tart, D'Arcy Carden, Brett Morris, Paul Scheer, and Nicole Erb.
If you don't already know, together the musical sketch duo of The Zach and The Jess have written musical sketches for Party Over Here (Fox), Buzzfeed, FunnyOrDie, and Nickelodeon. They created and starred in Serious Music, a digital series for ABC. In addition, Off Book, their weekly, improvised musical podcast, has had plenty of positive critical notice and the duo have performed the pod live at Comedy Central's Clusterfest, SF Sketchfest and Just For Laughs.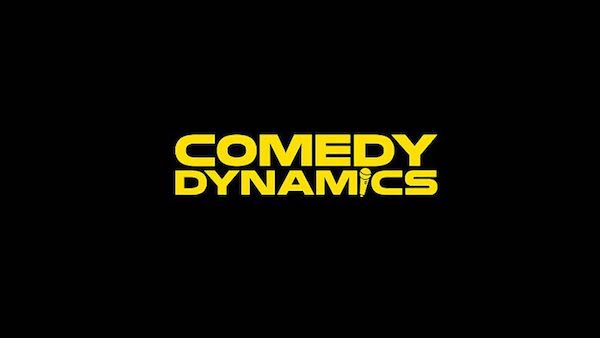 Now back to the "calendar themed, musical comedy album!" Those tracks which you are soon to be playing on repeat are plentiful. You Gotta Give Everyone a Valentine, where "notes of love are mandatory," helps the listener reminisce about those time you were forced to give V-Day cards to everyone in the class. I once hand drew a personal love momento for each of my classmates, but decided they weren't worth all my work and kept them for myself. Yes, signs of a future romance monster! Space is Big, about the break up of big-brained, science-y people, had us thinking about that lady astronaut who drove across the country, allegedly with a diaper, attempting to kidnap her beau's other lover. HEY, everyone draws something unique from each song. What is a Blouse is probably my personal favorite because fashion is confusing. I think Seinfeld's pirate shirt was DEFINITELY a blouse.
"Say goodbye to your dream vacation" with I Do Not (Want to Go to Your Wedding), because hasn't EVERYONE been been dragged to one, two, ten friends' weddings only to NOT ONCE interact with the bride or groom during the shindig. Gee, thanks! Finally, we saved the best for last, Saul The Hannukah Narwahl is guaranteed to be the Hanukkah go-to tune of '19! Not to be confused with Better Call Saul, what's better than the thought of a friendly, horned, nautical creature lighting candles with his protruding horn, turning coins into chocolate, and traveling through time? See, I told you everyone would find joy in this album. Now go attach it to your ear buds STAT! THE CALENDAR ALBUM is available on iTunes, Google Play, Spotify, and more!
Mentions: Pick up THE CALENDAR ALBUM HERE! Follow The Zach HERE. Follow The Jessica THERE. Get your Off Book podcast fix HERE.