LAYERS: DANIEL VAN KIRK Mends The Great Divide with His Debut Comedy Album "THANKS DIANE"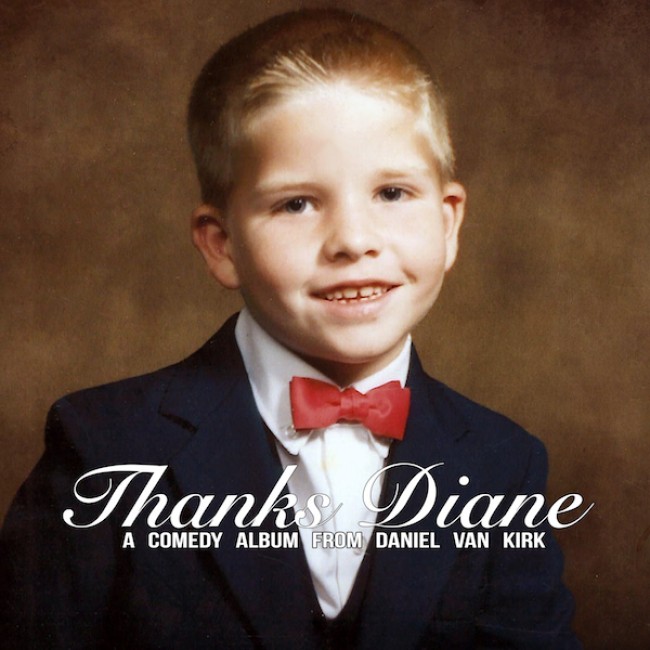 You probably know him from his ever popular podcasts, Dumb People Town with The Sklar Brothers and Pen Pals with Rory Scovel, and for his voice role as Flips Whitefudge on Bob's Burgers. Well, you will be just just as flabbergasted as I was to learn that DANIEL VAN KIRK has a DEBUT comedy album under his wing, now out on Blonde Medicine. Van Kirk has been so prolific with his many comedy endeavors that he's managed to keep you thoroughly entertained despite this bucket list check box being empty the whole time. Lucky for you I've had a listen, and can proclaim Van Kirk's THANKS DIANE is worth the wait. I've had the privilege of witnessing this comedian perform in his career infancy. Guess what? He's catapulted with time and his talent is abundantly clear on this comedy album simply called "Thanks Diane." The title may be short and sweet, but this hilarious album is a thoughtfully crafted work that we are so pleased to gush about.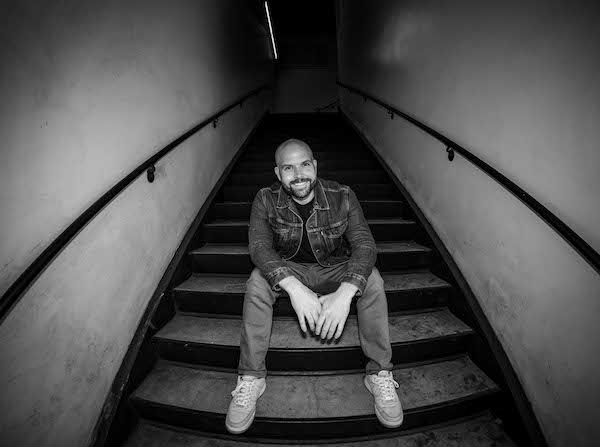 From the start, Van Kirk's goal with the album is laser focused. He captures the audience's attention with the unexpected, quickly bringing one receptive UCB Franklin theatre together with his contagious enthusiasm. So what's the end game? To bring the country together by first uniting a tiny microcosm of that third rock from the Sun. From the moment he has the crowd clapping in unison, Van Kirk moves to building upon on his stated goal, laying out some life philosophies, realizations, and, of course, blame, along the way. If you didn't know Van Kirk before, "Thanks Diane" gives you a thorough primer on the comedian's upbringing as midwestern lad living in a single parent home, as well as Dan's more current thoughts on and observations about life. Some things we just refuse to forget from the album include Van Kirk's privacy focused bath room behavior, the unquestionable value of flea markets, the rewards of people watching, and the highest quality lost and found airport story I've heard to date. I won't give away how it all comes together, but let's just say the audience rejoices in song. I wish on you all that one day you find yourself seated next to Dan in a bar, just so he can artfully turn what he's witnessed into a story for the ages. Also, I think Van Kirk will succeed on uniting the human race (one gig at time). Enjoy!
Mentions: Pick up "Thanks Diane" OUT NOW on Blonde Medicine. Follow Dan on Facebook, Twitter and Instagram.